PackageBee offers free support, 24/7. You can always review support documents, FAQs, and how-tos in our Support Center, or get in touch with PackageBee Support about any questions you may have.
Access the Support Center
From the PackageBee Dashboard, click your Account Name in the upper-right, then click Support Center.

In the Support Center, you can search for help on a specific question, and browse support articles and documentation: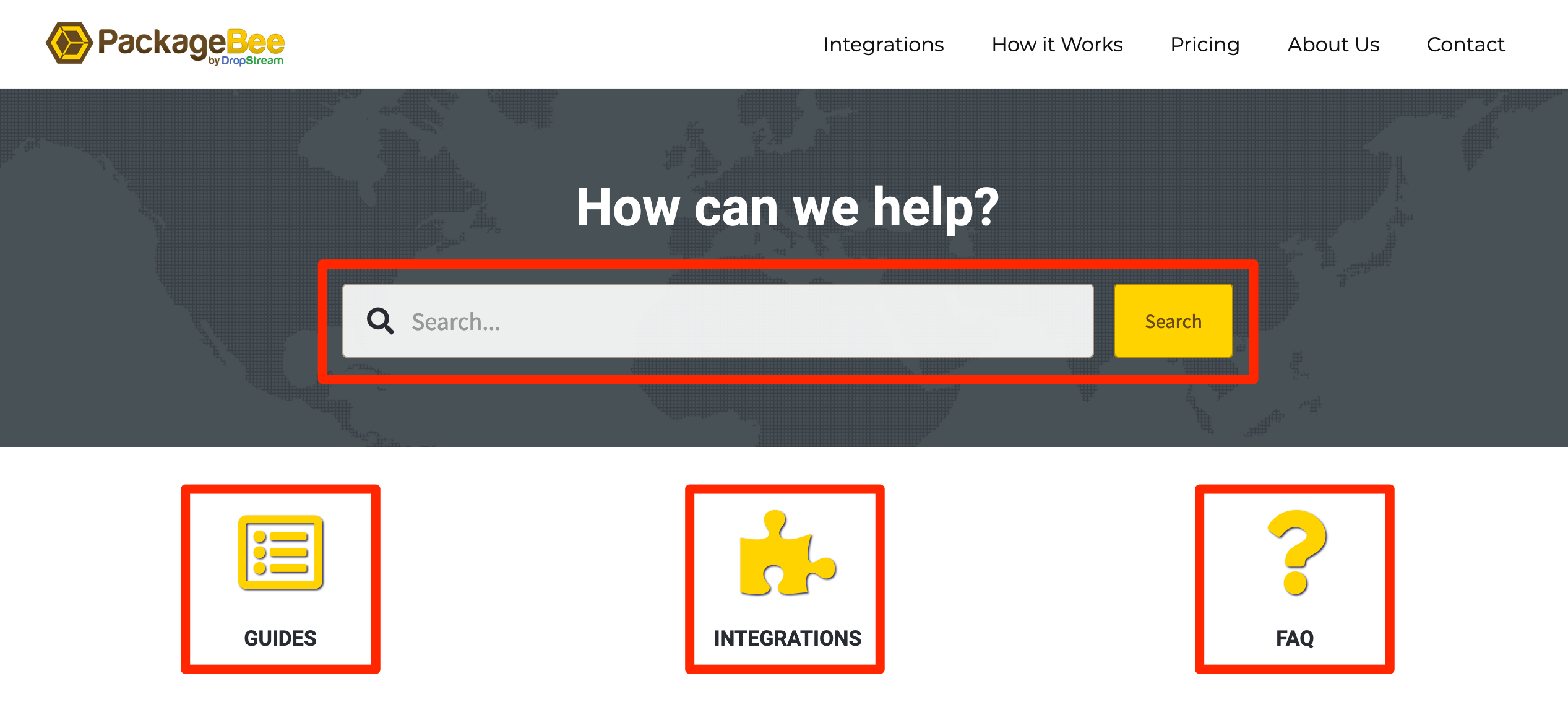 Get in touch
For a specific question or inquiry, don't hesitate to get in touch with us: