In order to enable API access to VeraCore, you must gather the required API credentials for each merchant.
The required credentials are:
VeraCore hostname (URL)
Merchant Username
Merchant Password
To gather your API credentials from VeraCore for DropStream, follow these steps:
Create a web service user for DropStream. This is done in your PMA database under Set-up > Web Service User Set-up.
In creating a new user you'll assign a user ID and password. You'll also select the OMS DropStream can access via the web service.
Check the boxes to grant DropStream access to the following Web Services:
AddOrder
GetOrderInfo
GetOffers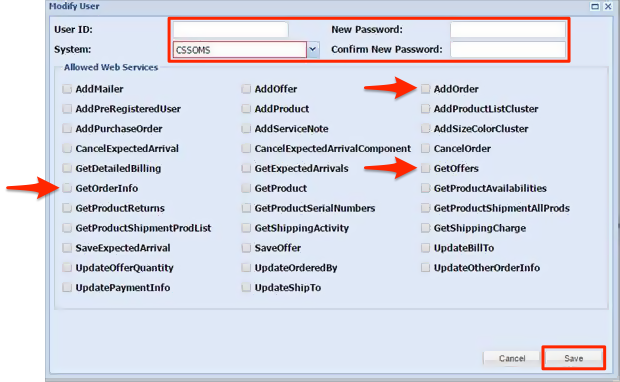 Click Save changes.
Next: Enable API Access