Your main PackageBee account has the Administrator role. To provide others with access to your PackageBee data, you can create Staff or Merchant user accounts, or create additional Administrator users.
PackageBee Account types
Administrator - Full access to PackageBee, including all capabilities documented in the PackageBee Help Center.
Staff User - An internal staff member, typically an account manager for your Merchant customers. This user has full access to PackageBee, with the exception of Account Settings.
Add a user to your PackageBee account
To create a new user in your PackageBee account:
In the upper-right of the PackageBee Dashboard, click your Account Name > Account Settings.

Click Staff Accounts.

Click Invite user.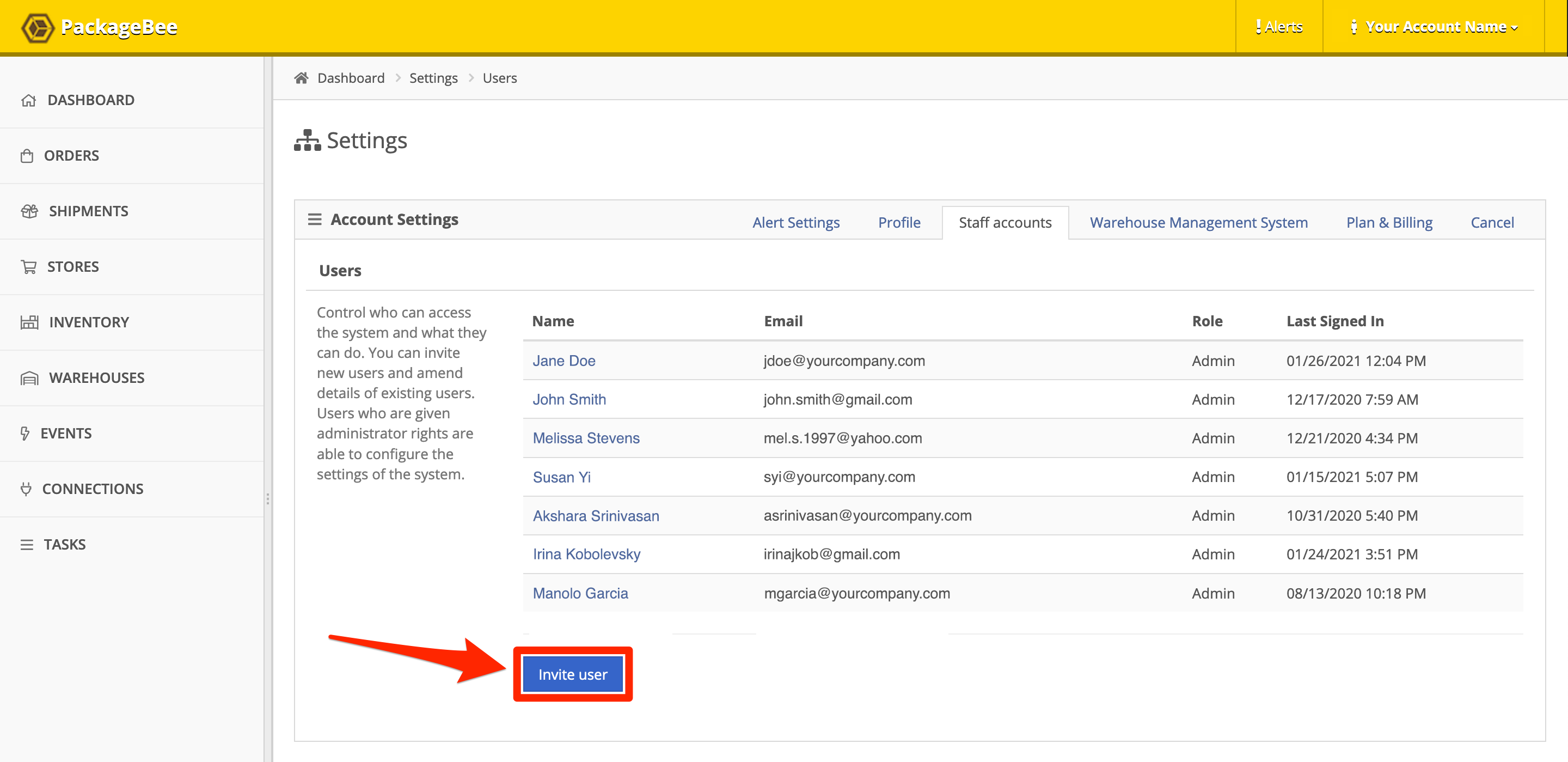 Specify Username, Email, and Role.
Roles:
Administrator — Full access to view and modify all PackageBee account data, including account settings.
Staff — No access to account settings.

Click Send invitation.

An email is sent to new user with the instructions to log in.