PackageBee supports two Import Modes for ApparelMagic:
Sales Orders (default)
Pick Tickets
Note: A single PackageBee Store can process either Sales Orders or Pick Tickets.
Set Import Mode in PackageBee
In your PackageBee Dashboard, click Stores.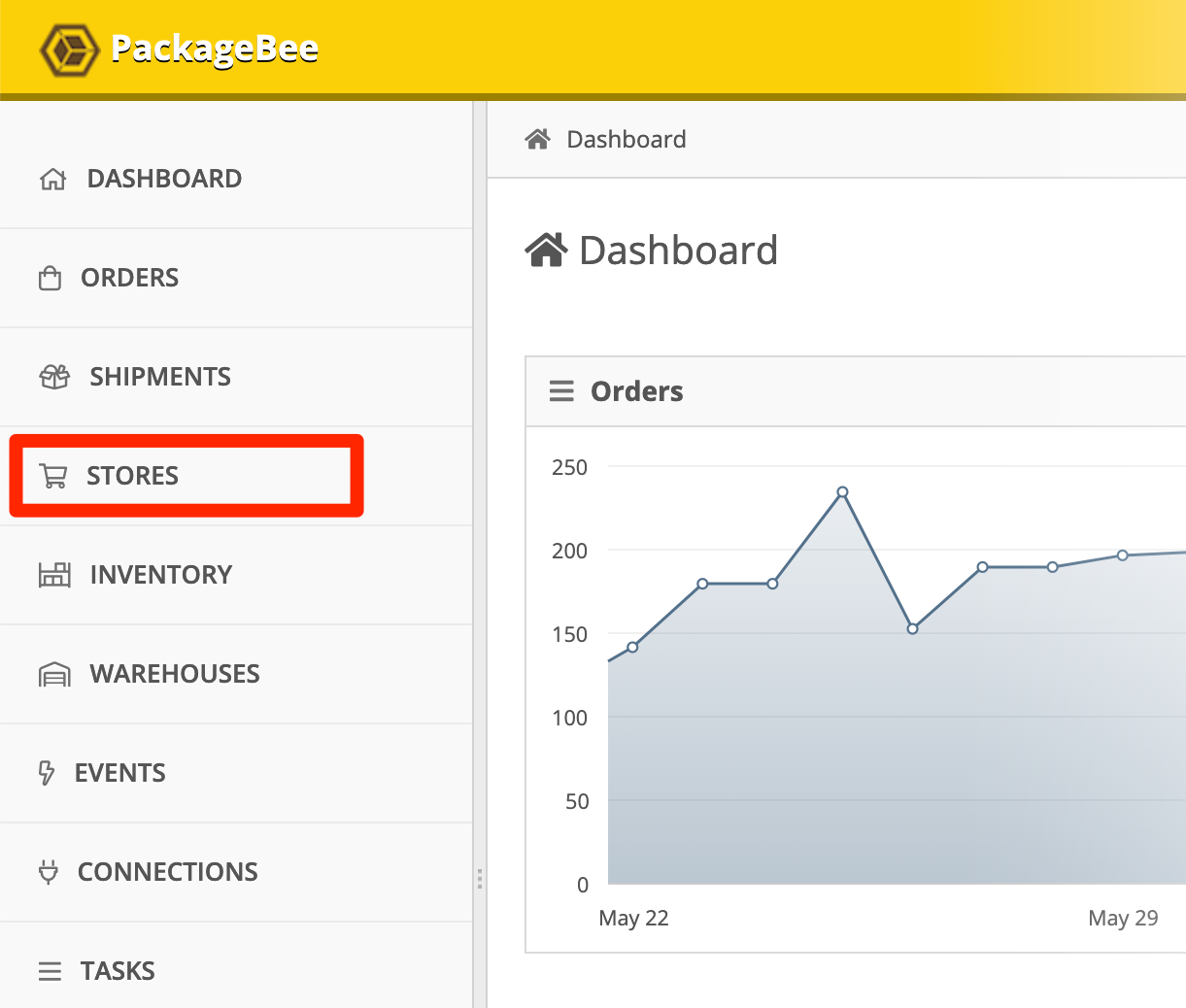 Click the name of your ApparelMagic Store.
In Connection details, under Import Mode, select either Sales Order or Pick Ticket.
Click Save changes.
Next: Review Order Status