If any errors occur during processing, Shipments in may be reprocessed or reset.
Reprocess - Repeat the previous failed step in Shipment processing.
Reset - Revert all processing, and begin again as if the Shipment had just been imported.
Reprocess or Reset multiple shipments
In your PackageBee dashboard, click Shipments.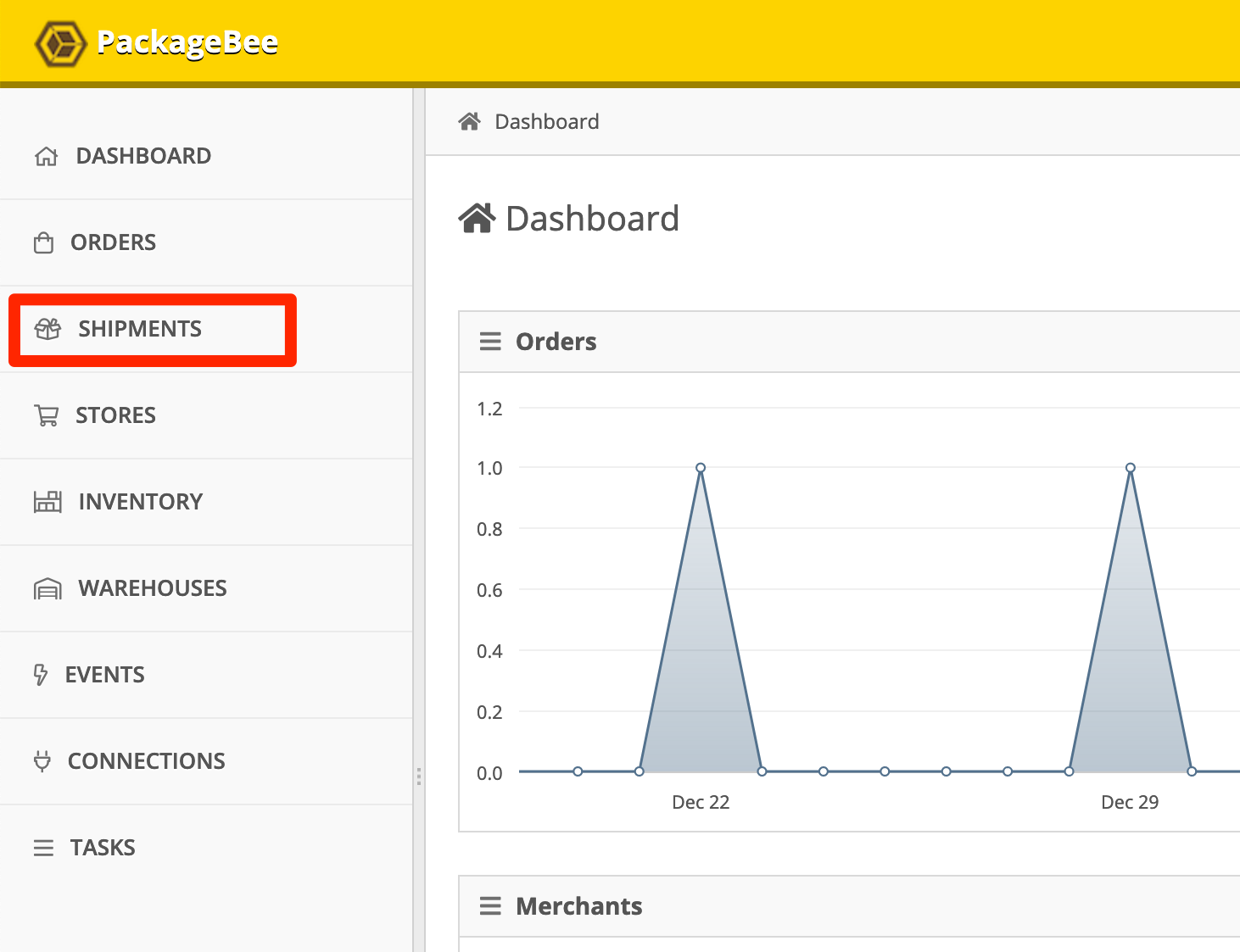 Search and filter the Shipments list to find the Shipments you want.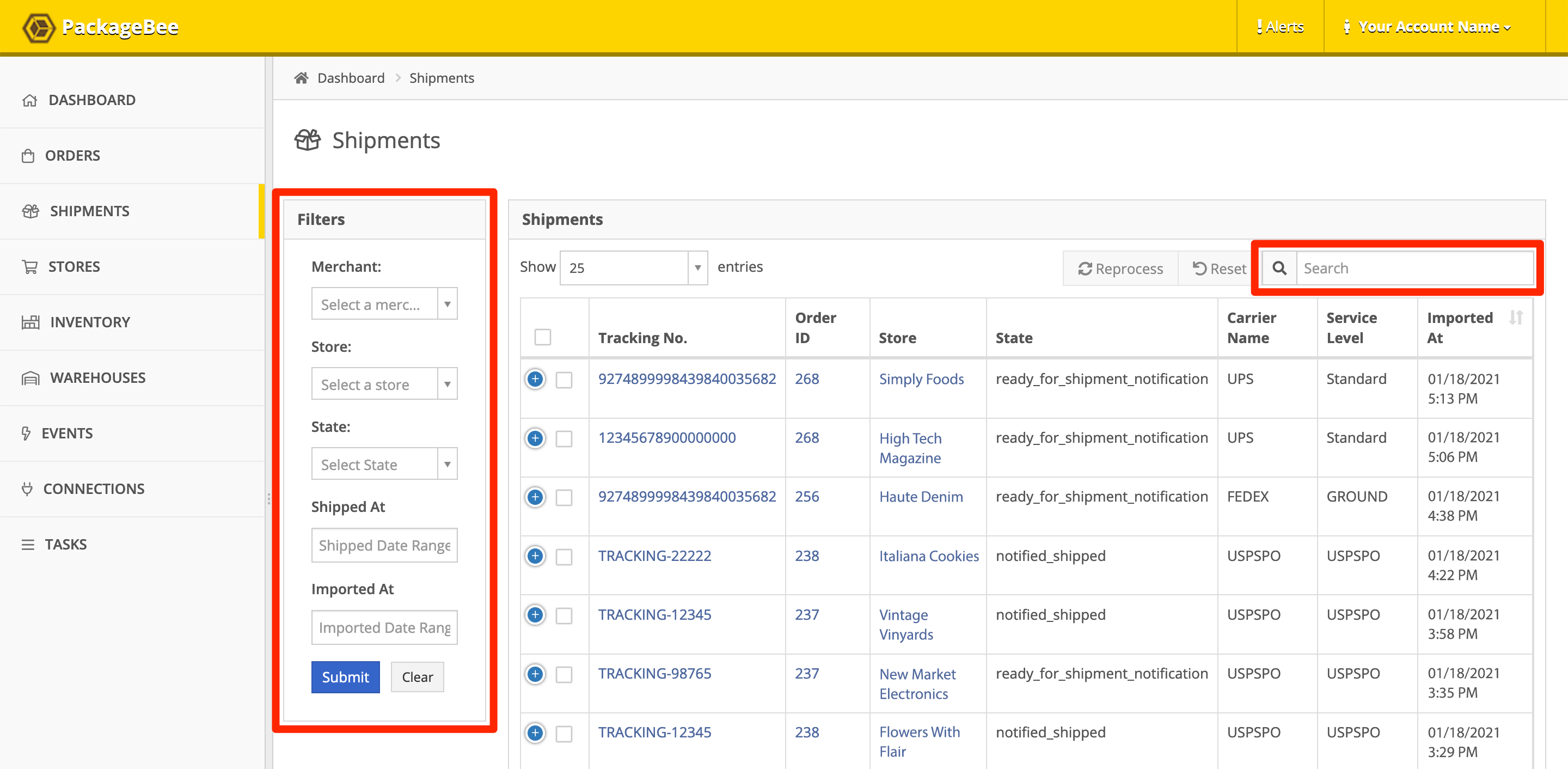 In the search results, click the checkbox ​ next to one or more Tracking Numbers to select the Shipment(s).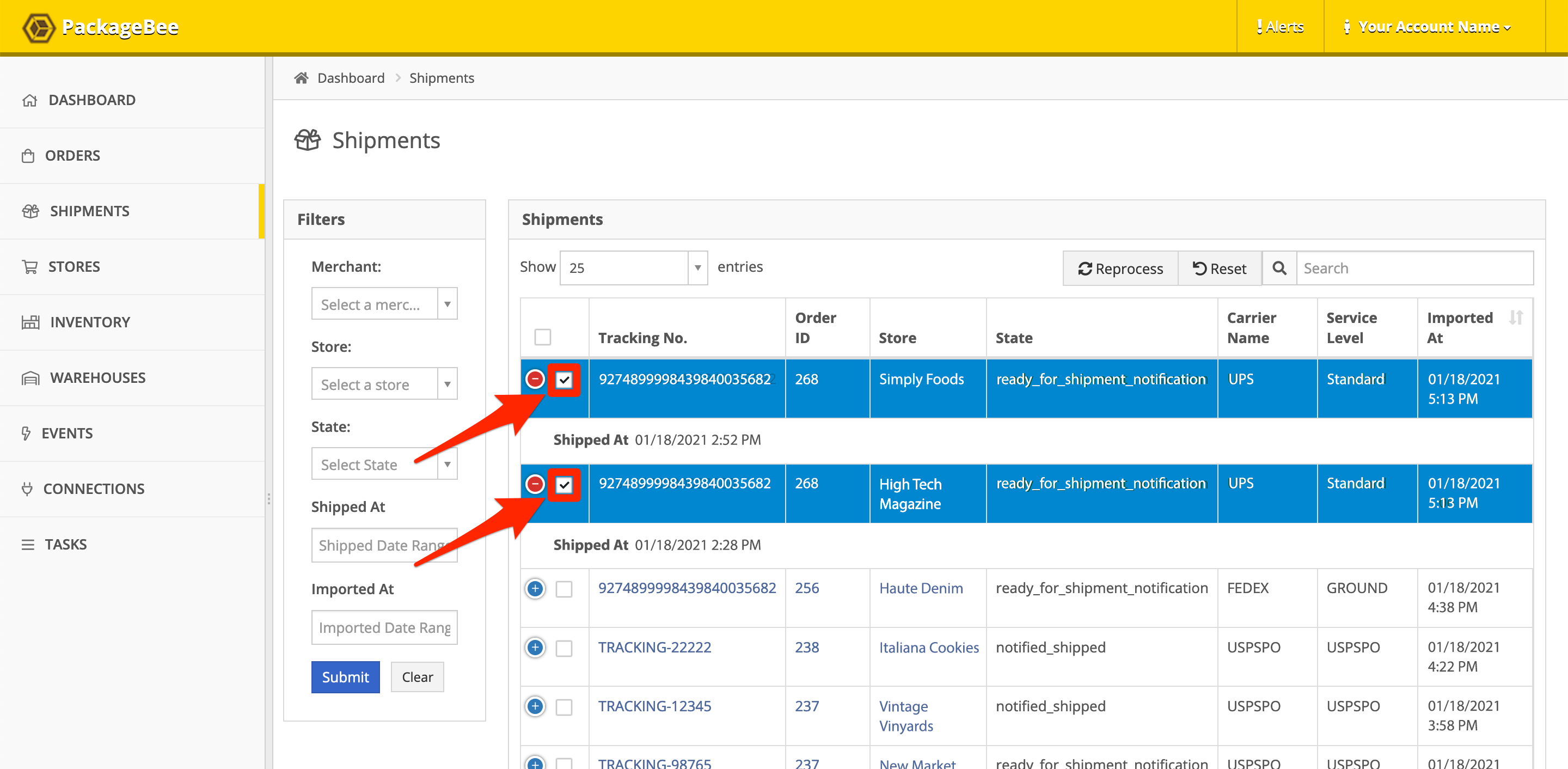 Click the Reprocess or Reset button to perform that action on selected Shipments.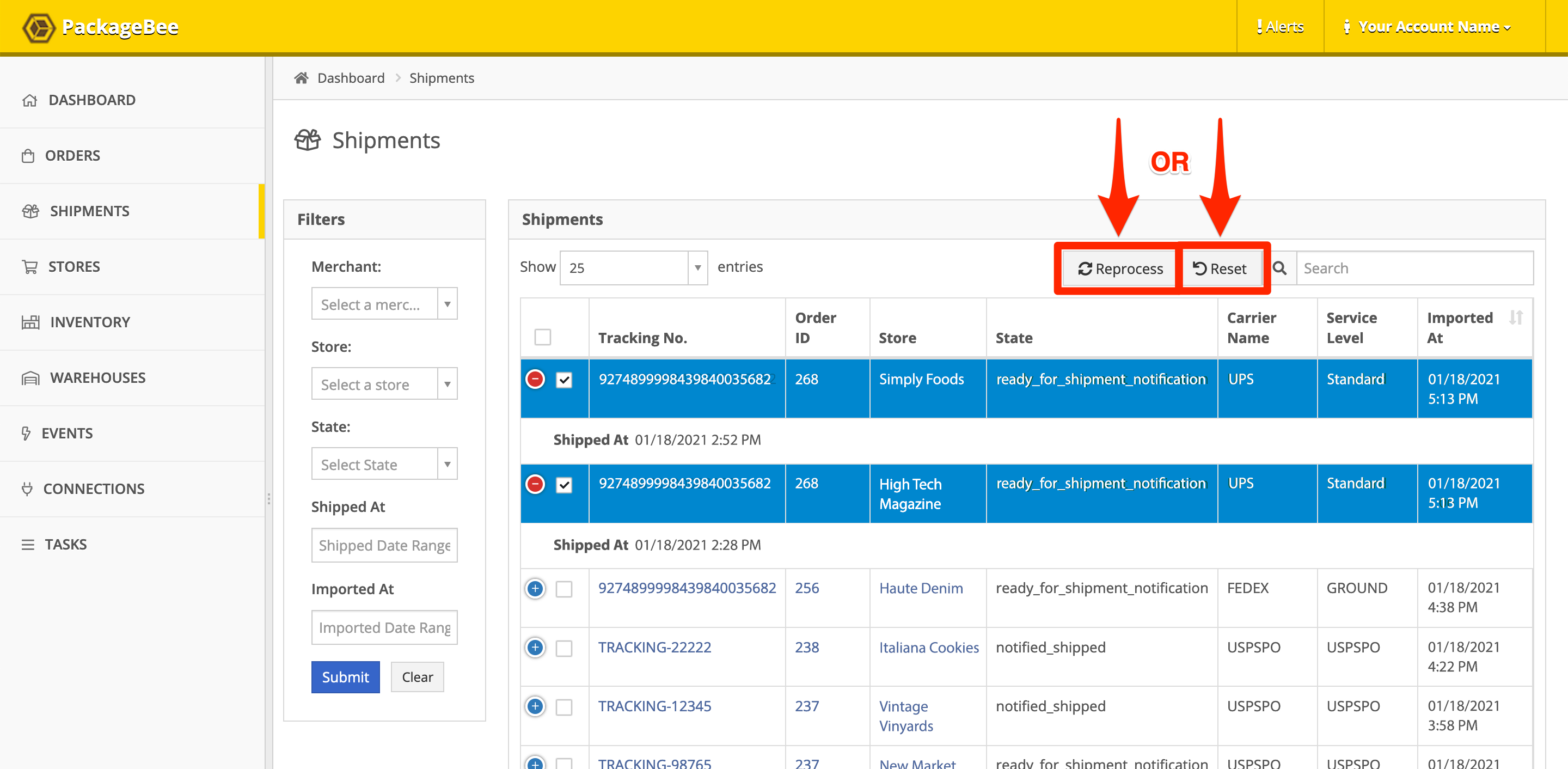 Reprocess or Reset a single shipment
For convenience, you can also Reprocess or Reset a single Shipment in its details view.
In PackageBee Dashboard, click Shipments.
Search and filter your Shipments list to find the Shipment.
Click the Tracking Number of the Shipment to view its details.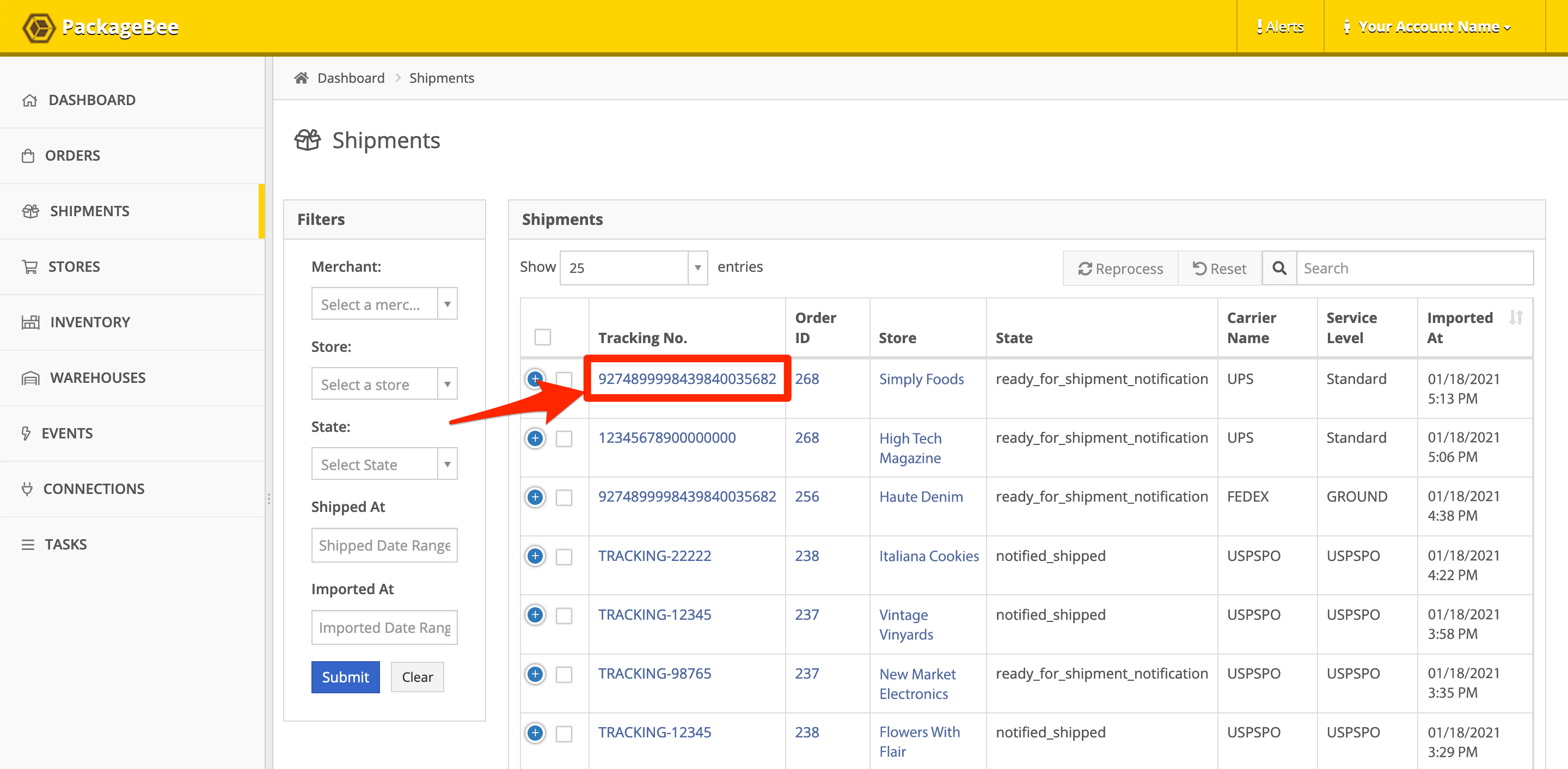 In the upper-right of the Shipment details, click Actions, then choose Reprocess or Reset to perform that action.