As a PackageBee user, you can select the timezone for the timestamps in the PackageBee UI, as well as the frequency with which you would like receive alert notifications.
Edit user preferences in PackageBee
Click your Account Name and select Preferences.

Select the timezone for timestamps in the UI (the default option is EST).
Select the frequency of alert notifications that you receive: either Weekly, Daily, Instantly, or None.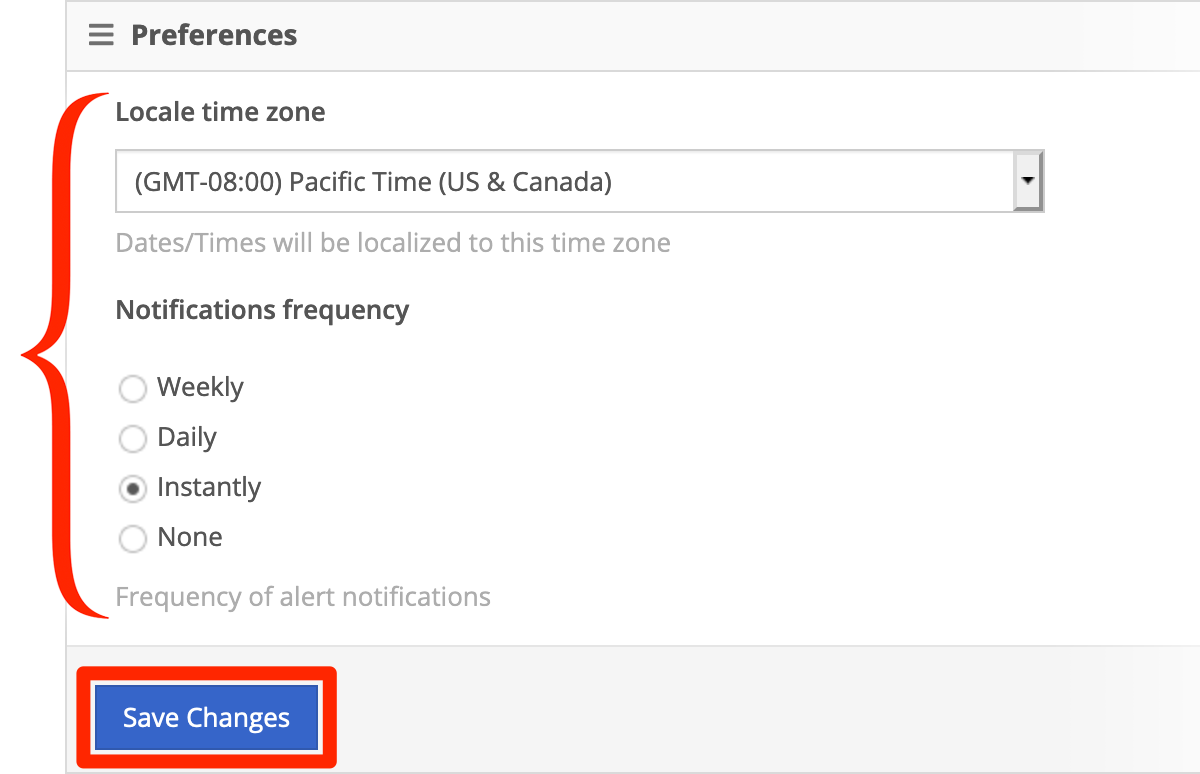 Click Save changes.