PackageBee imports orders from your online store to its processing server for fulfillment automation. This order synchronization happens according to a fixed timetable that is determined by the initial time point and by subsequent time intervals, both of which you can change.
You can specify the the initial time point for imports on your DropStream Dashboard under Connections > +Add connection > Step 4: Store Setup > Import settings > Accept orders after date/time, at the time when you first connect your store and your warehouse with Connection Wizard.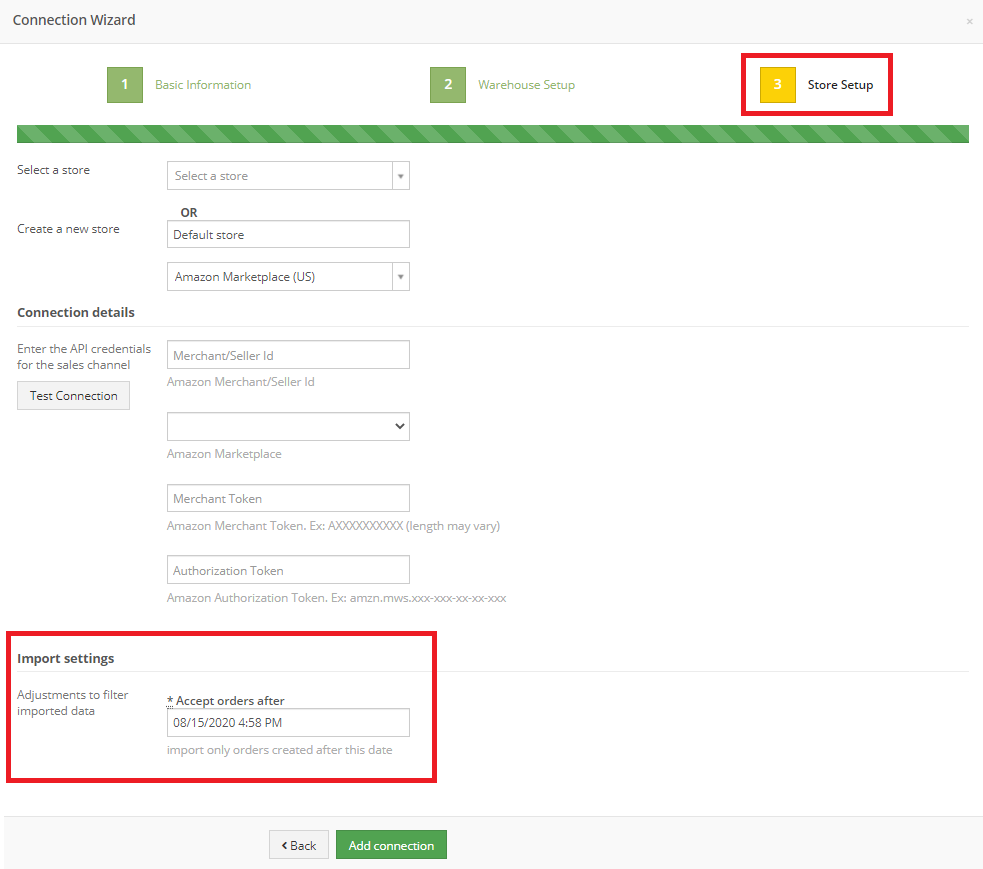 The initial order import time point defaults to your present time, i.e. the time when you establish the connection between the store and the warehouse.
You can reset that time point later at Stores > your_store > Store Settings > Import settings > Accept orders after date/time.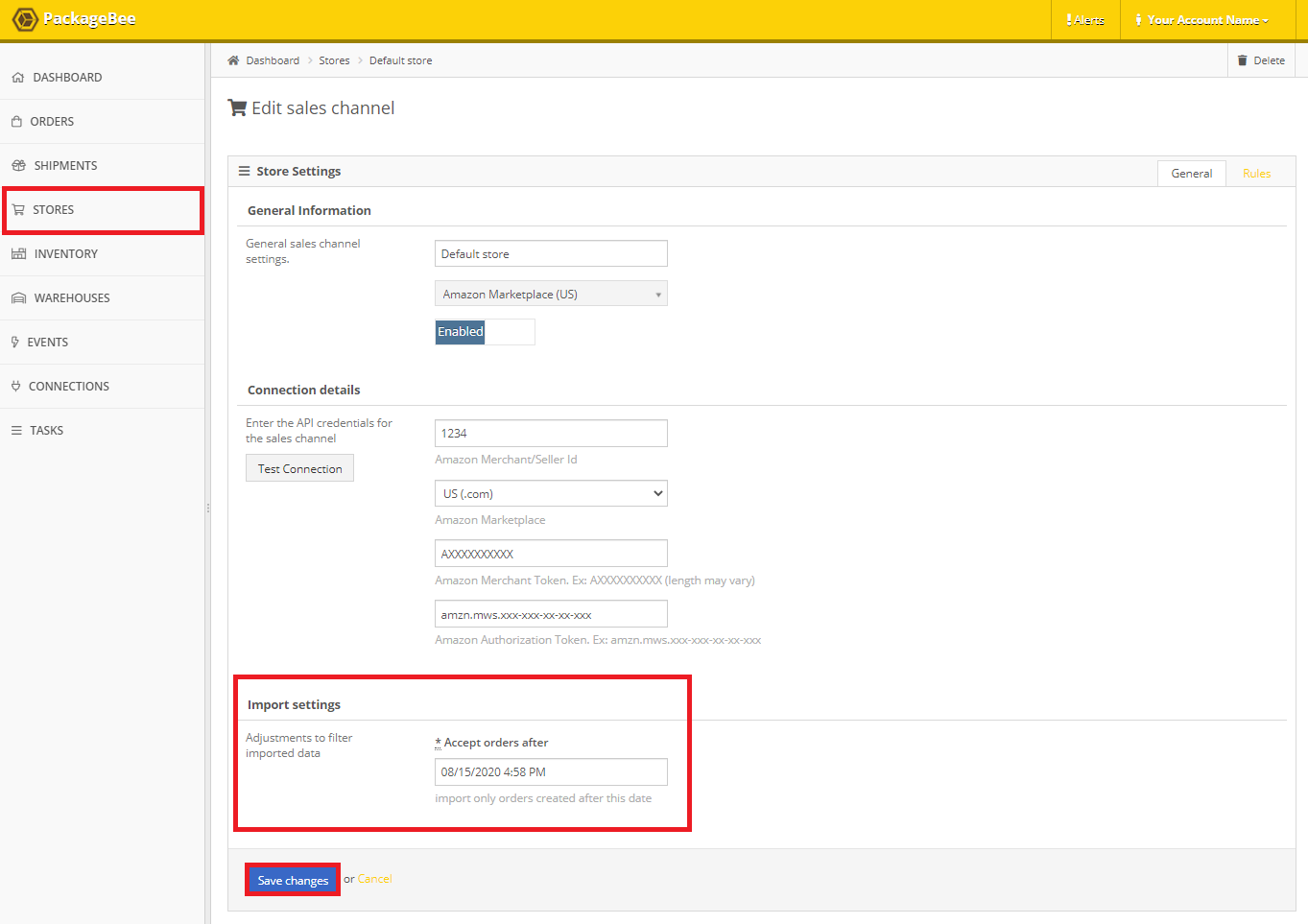 You can configure the time interval for order imports under Connections > your_connection > Sales Orders > Sales Order Import > Actions > Edit schedule.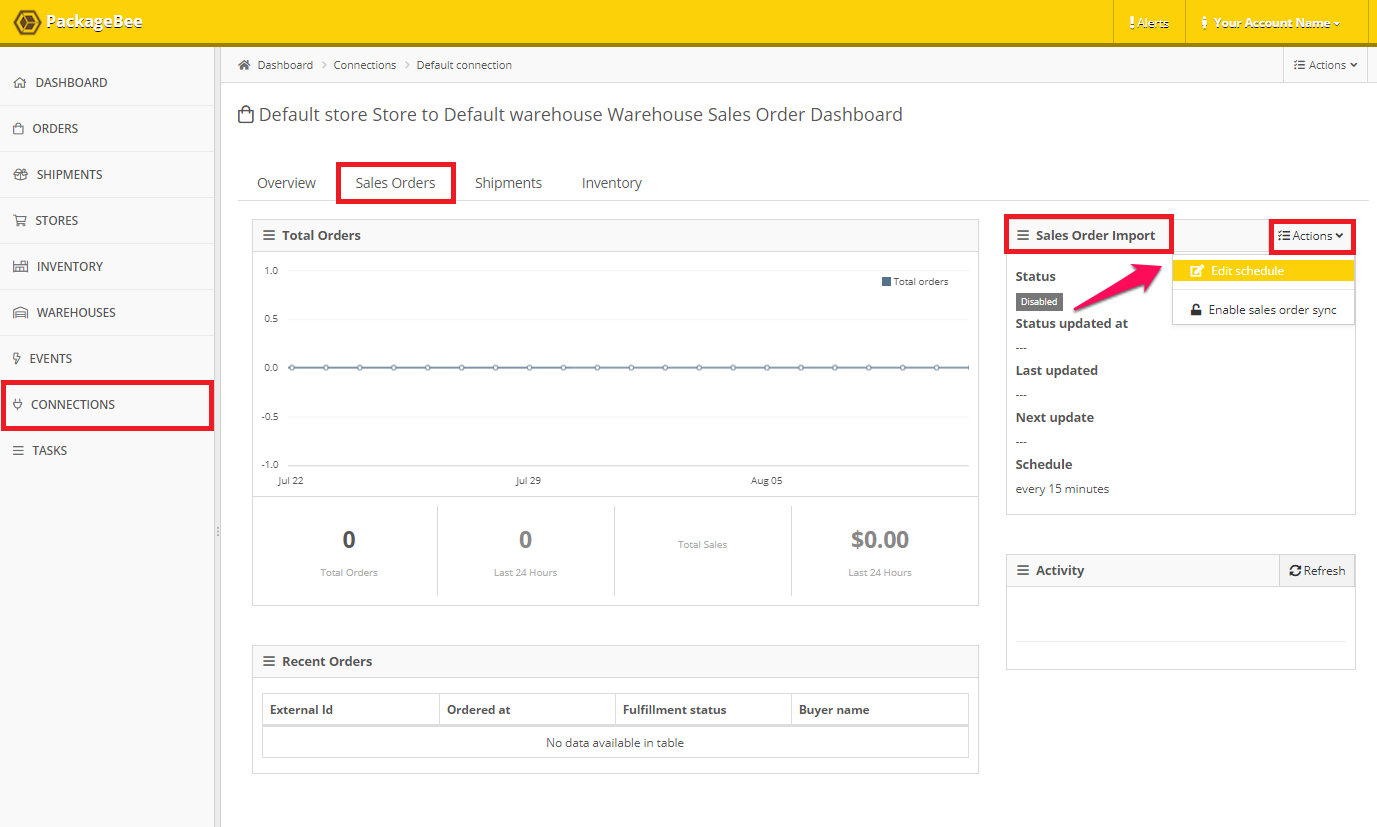 The default order sync interval is 15 minutes but you can increase the interval by minutes, or change it to hourly or daily under Add schedule.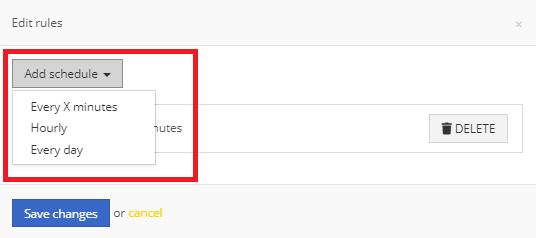 You will also need to enable imports, which you can do under the same Sales Order Import menu by clicking Actions and then Enable sales order sync.
Orders that are imported at the same time, are imported as a batch from your store's order table to PackageBee's order table. You can see it on the Dashboard under Orders.