Normally, Shopify orders which have the Not Fulfilled status are automatically imported and sent to your warehouse management system for fulfillment. However, if an order contains a Gift Card or other virtual product, the fulfillment status will be set to Partial.
The status of Partial will prevent PackageBee from importing the order. Therefore, to import orders with gift cards, you will need to override this setting in PackageBee.
Import Shopify Orders with Gift Cards (Partial Orders)
Follow these steps to override the Partial status, and import orders which have been partially fulfilled.
In your PackageBee Dashboard, click Stores.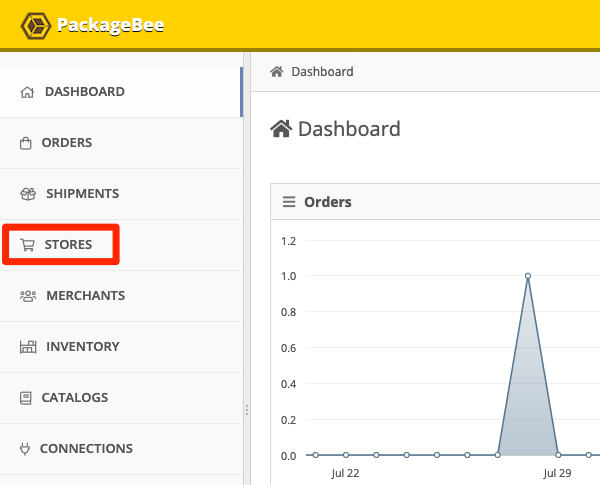 Click the store name of your Shopify store.
Check the box Include Partial Fulfillments.
Click Save Changes.