About the Shipping Transformer Rule
The Order Shipping Description Transformer maps the shipping descriptions in ClickBank to the shipping methods available at your fulfillment provider. Below are the Parameters for this rule:
Shipping Description - The value of the orders shipping description.
Compares - Specifies how the rule should compare the order attribute to the actually order attributes' value.
Regular Expression - This flag denotes that the above Value parameter should be treated as a Regular Expression.
Ship Via - The carrier & service level to use for the order.
---
Note: This rule must be created to automate fulfillment.
---
Create Shipping Transformer Rule for your ClickBank Store
To add the rule:
From the PackageBee Dashboard, click Stores.

In the Stores view, click the name of your ClickBank store.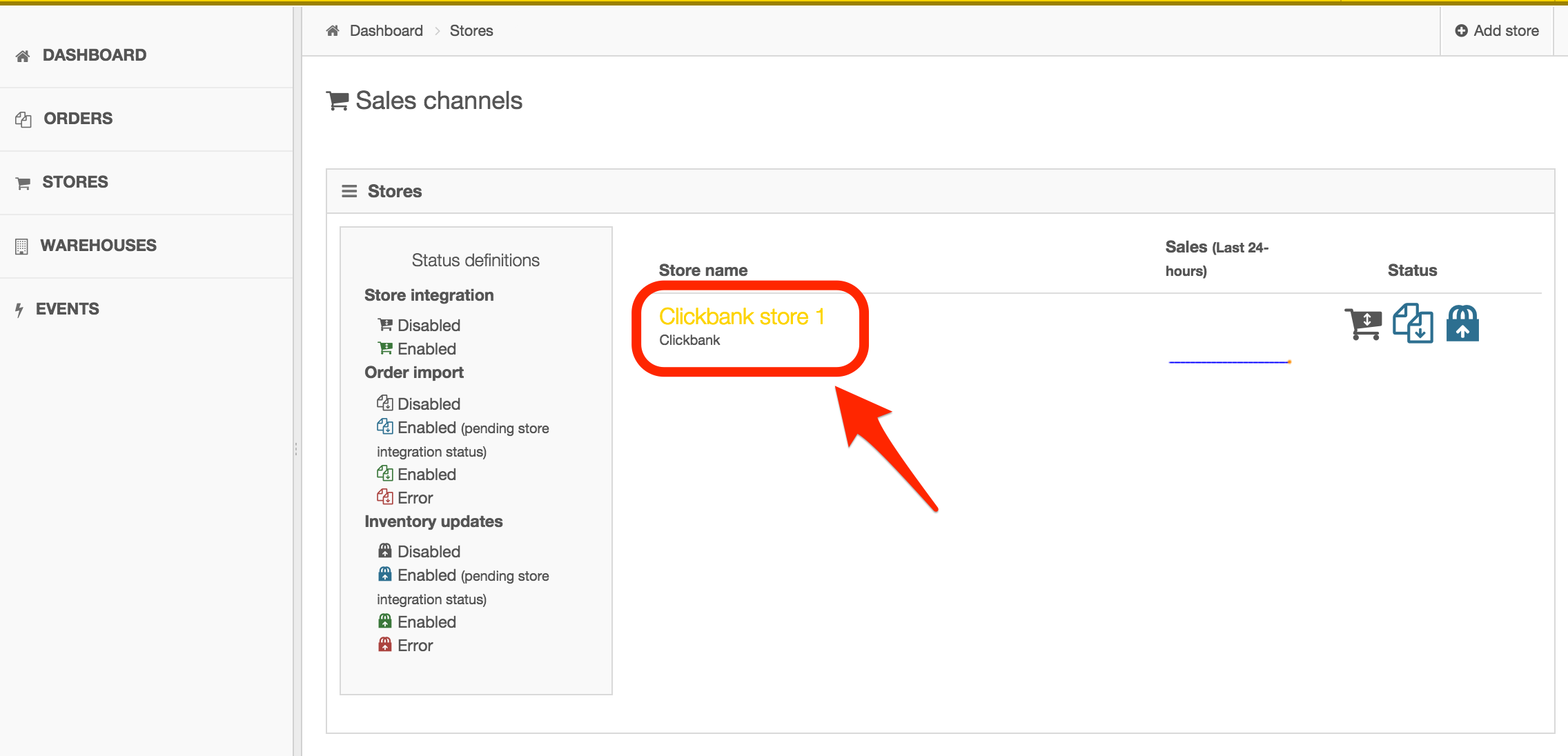 Click Actions > Settings.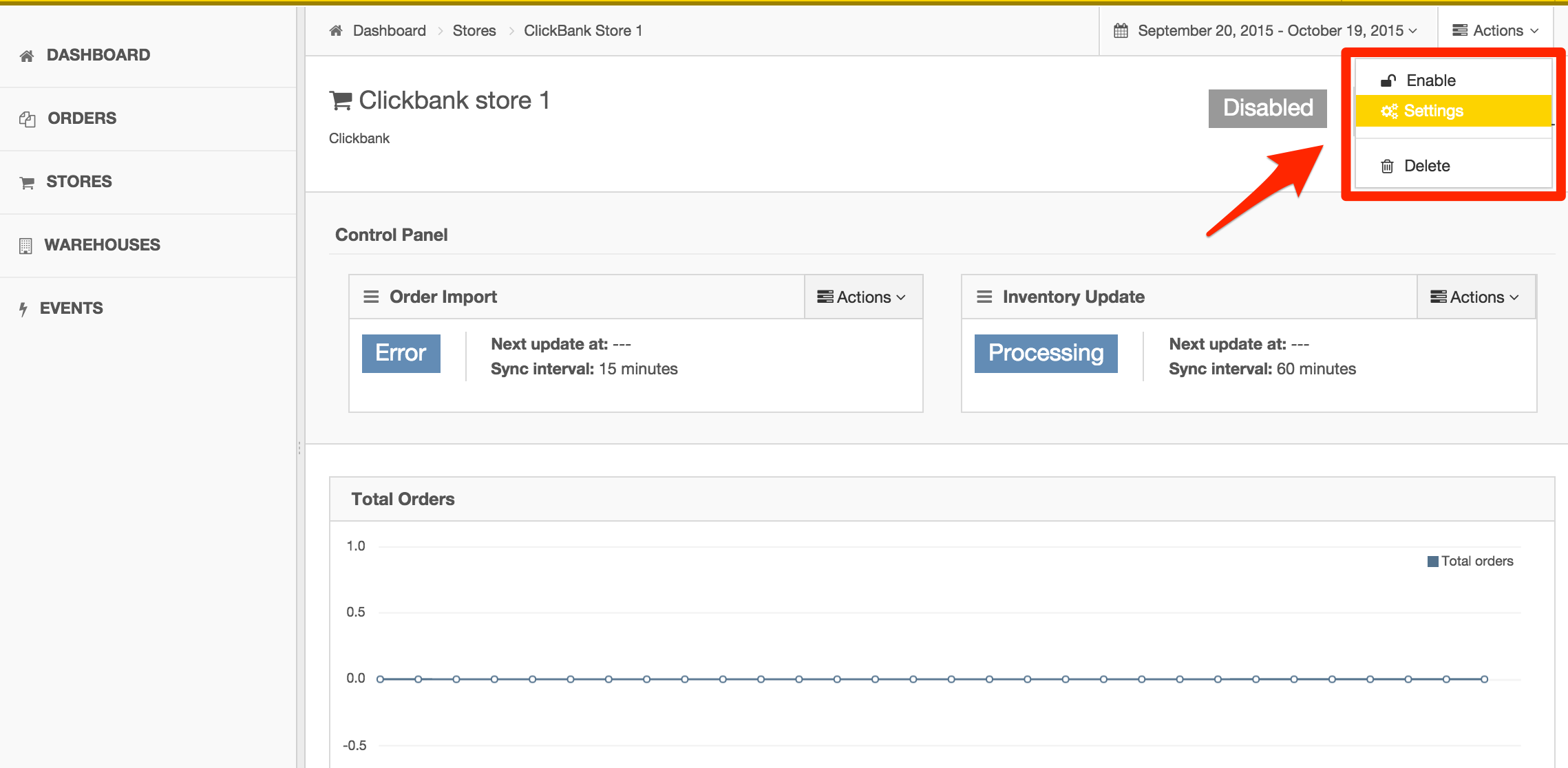 Click the Rules tab.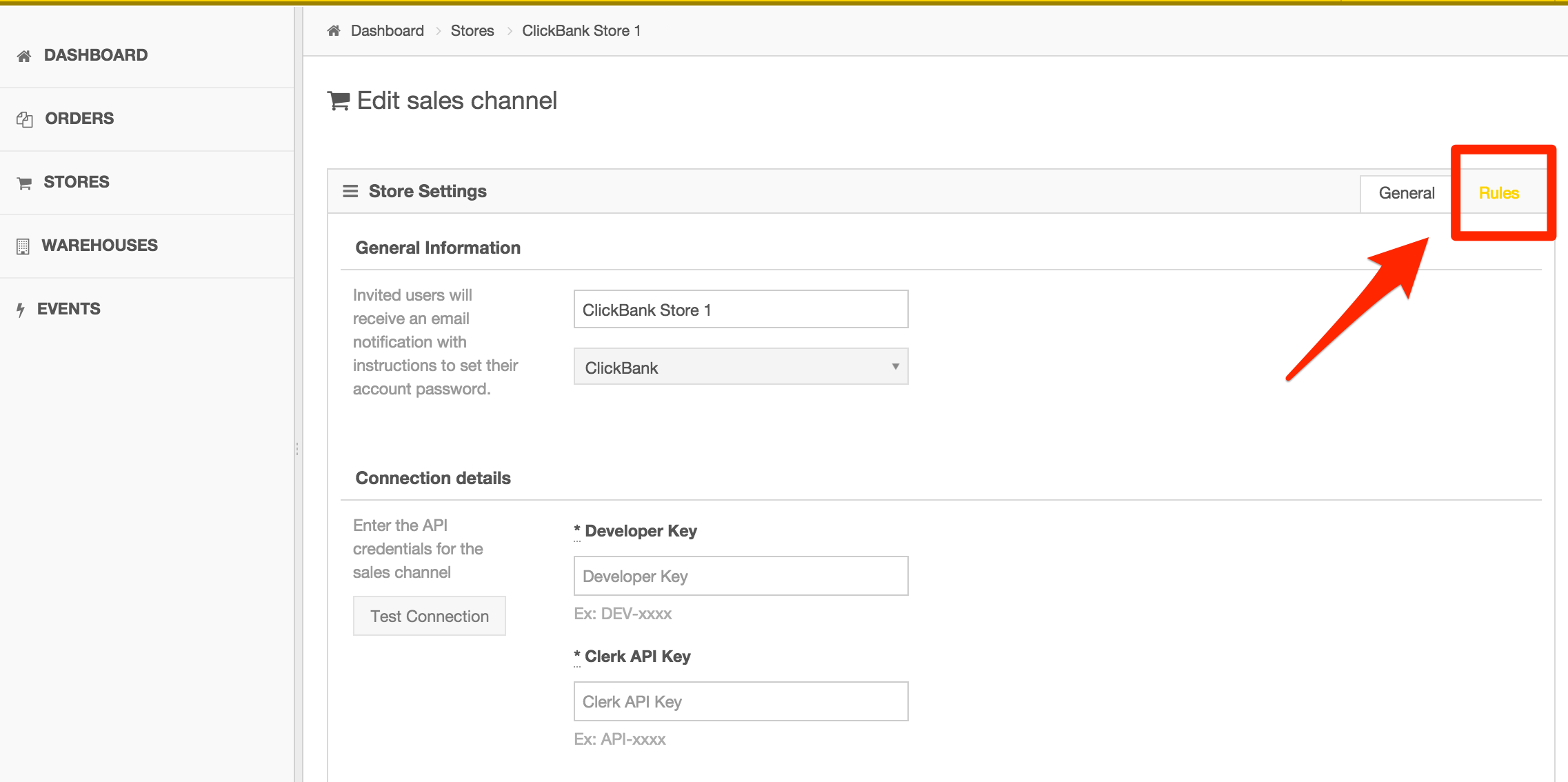 Click Add a Rule.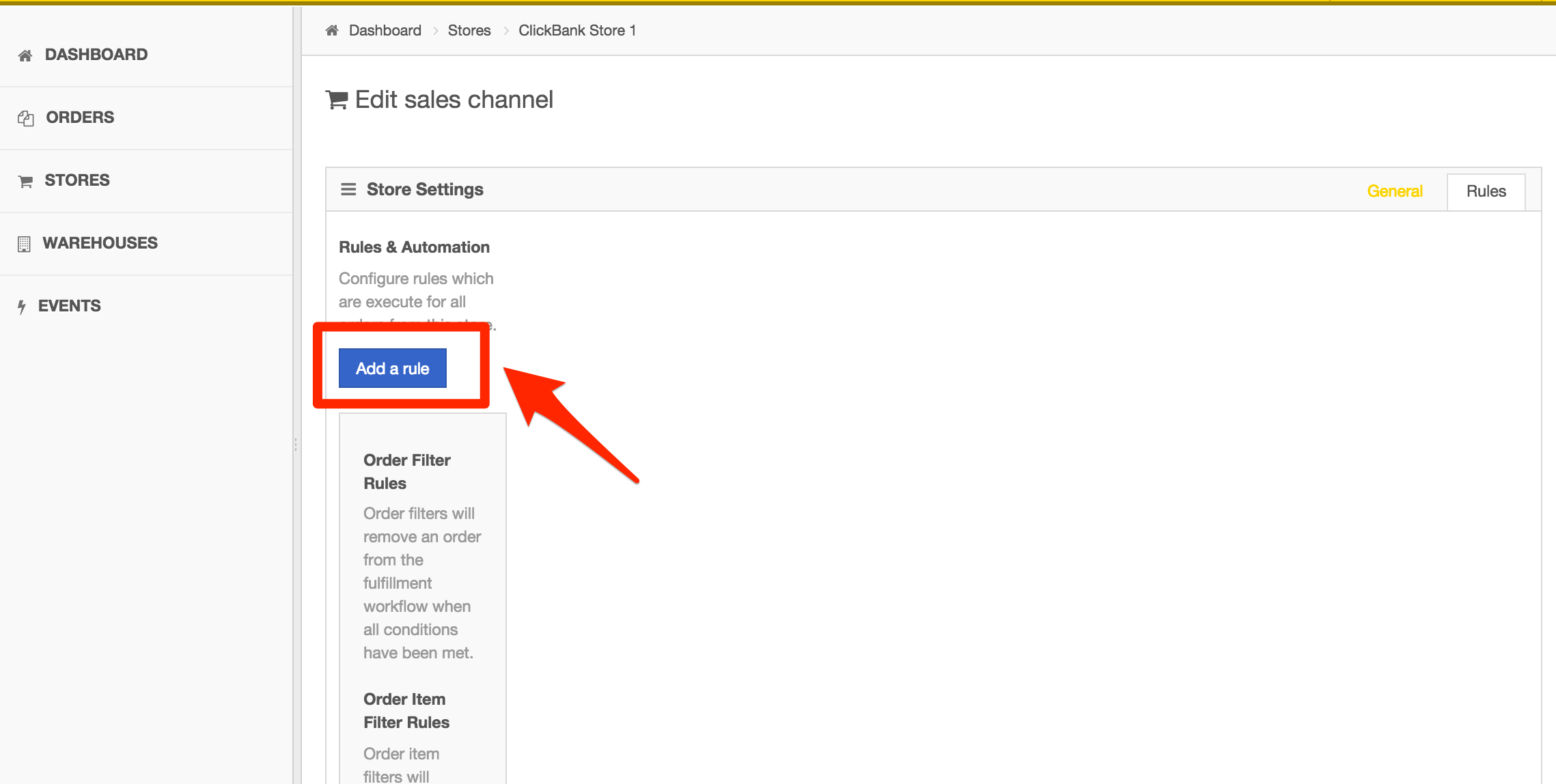 Select Order Transformer from the Rule Category option list, then select Shipping Transformer from the available rules.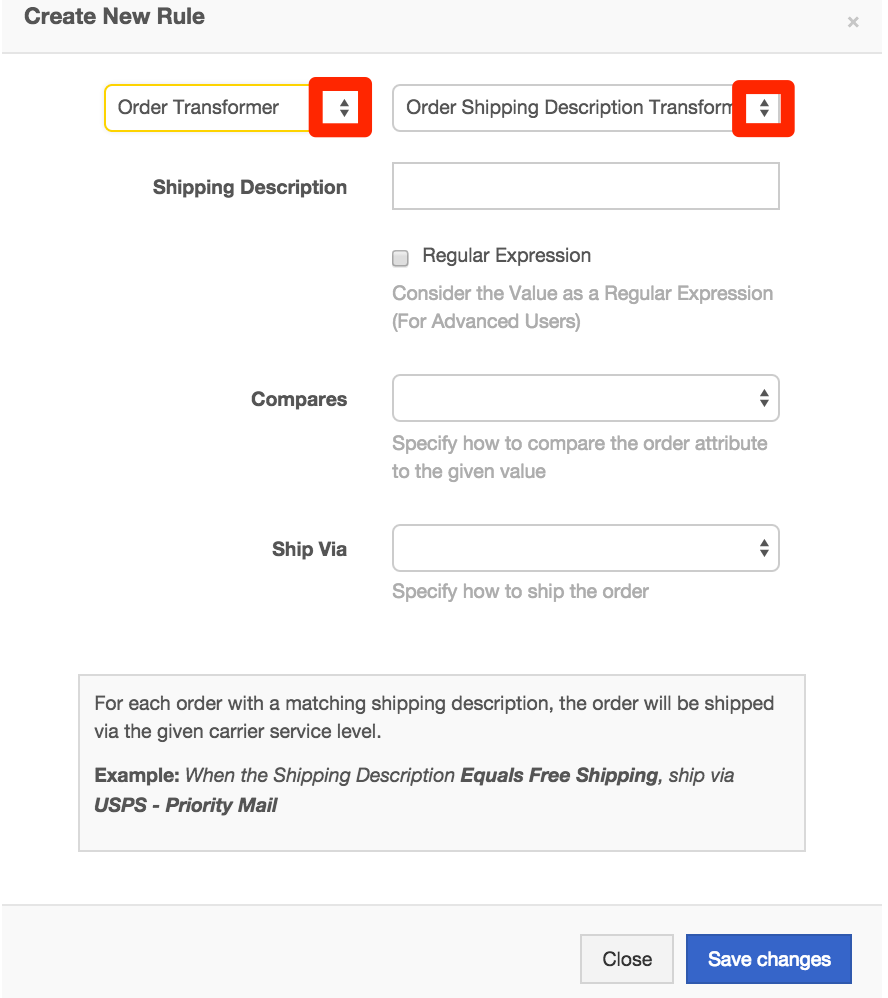 Set Shipping Description as Not Available.
Select Begins With from the Compare drop-down menu.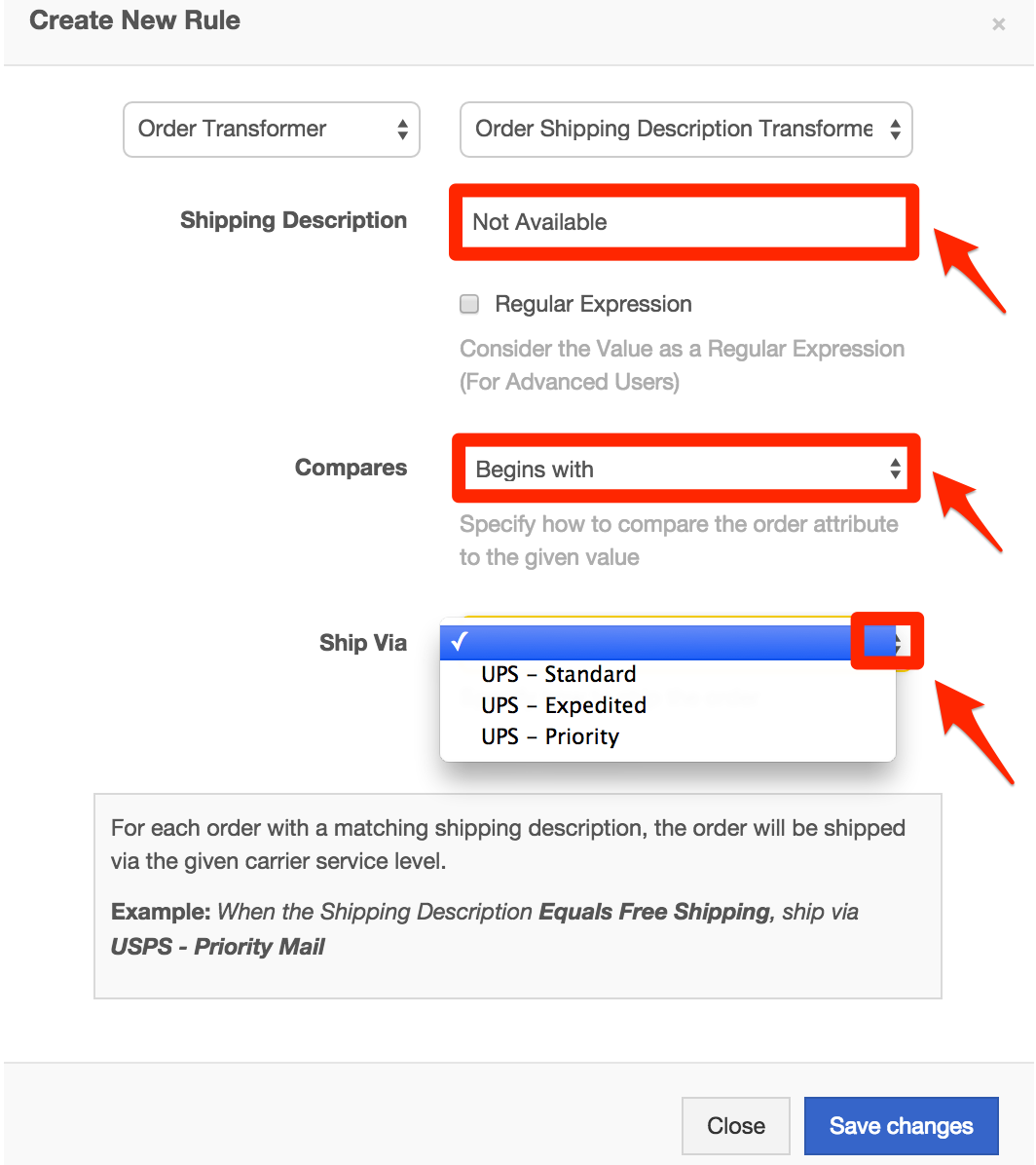 Set the preferred method for Ship Via.

Click Save Changes.