To verify your Integration is successfully processing orders, generate a new Delivery Attempt to PackageBee.
Log in to ClickFunnels, and go to the Funnel.
Click Settings.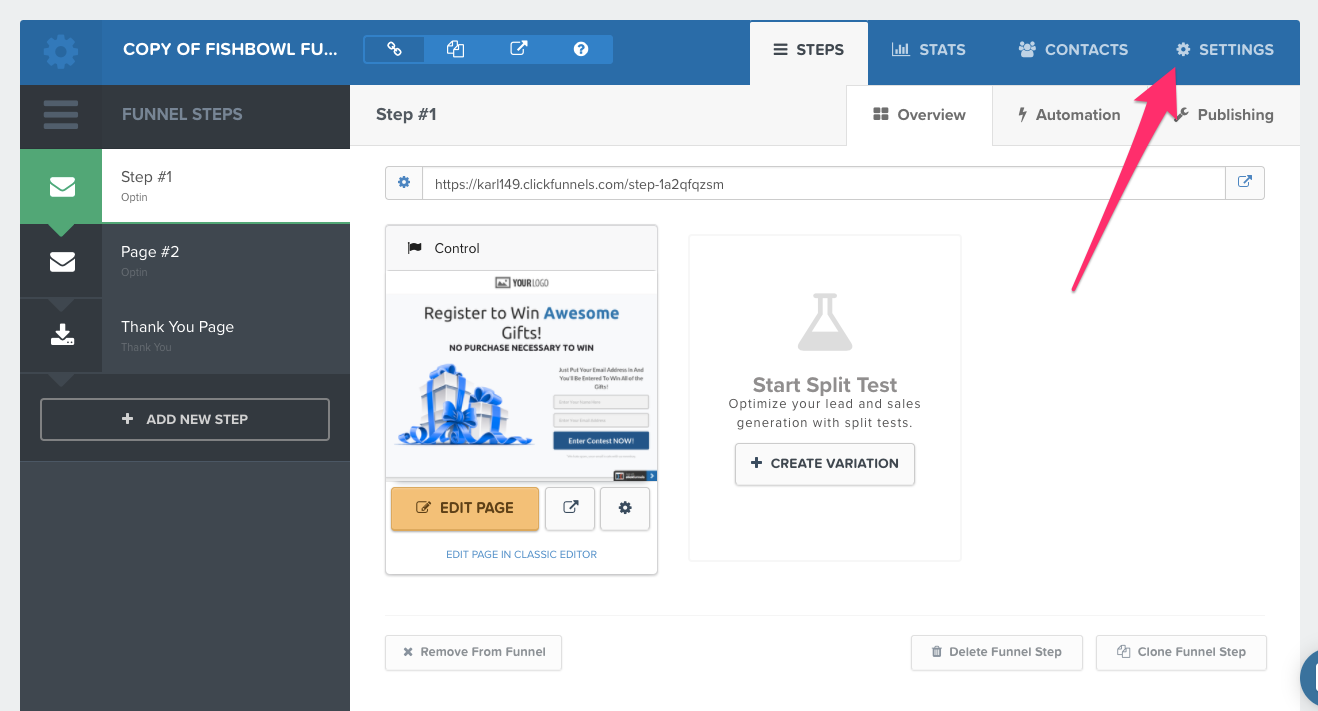 Click Manage Your Funnel Webhooks.

Click an attempt to see the details of the delivery attempt.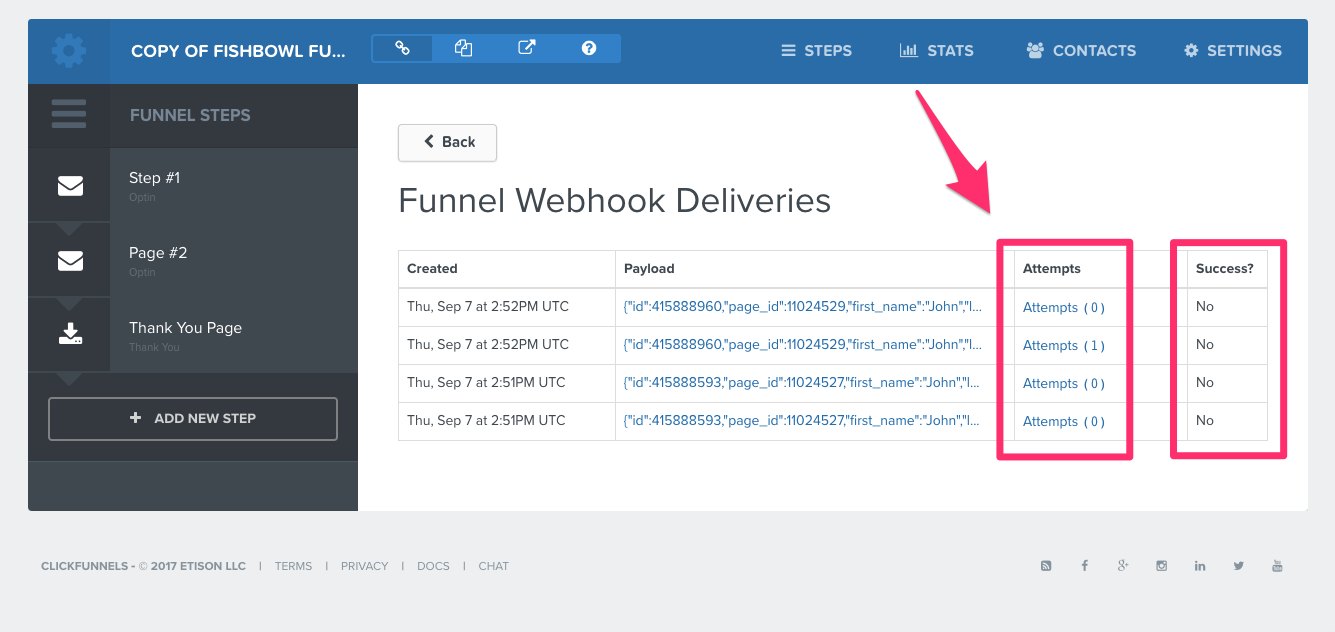 Click New Attempt to make a new delivery attempt to PackageBee.
---
Back to: Integration Overview