Your ClickFunnels Integration connects to your Funnel using a Webhook that you must create.
Follow these steps to create a Webhook in ClickFunnels.
Log in to ClickFunnels, and go to your Funnel.
In your Funnel, click the Settings tab.

Scroll down to the middle of the Settings page, until you find the Webhooks section. Click Manage Your Funnel Webhooks.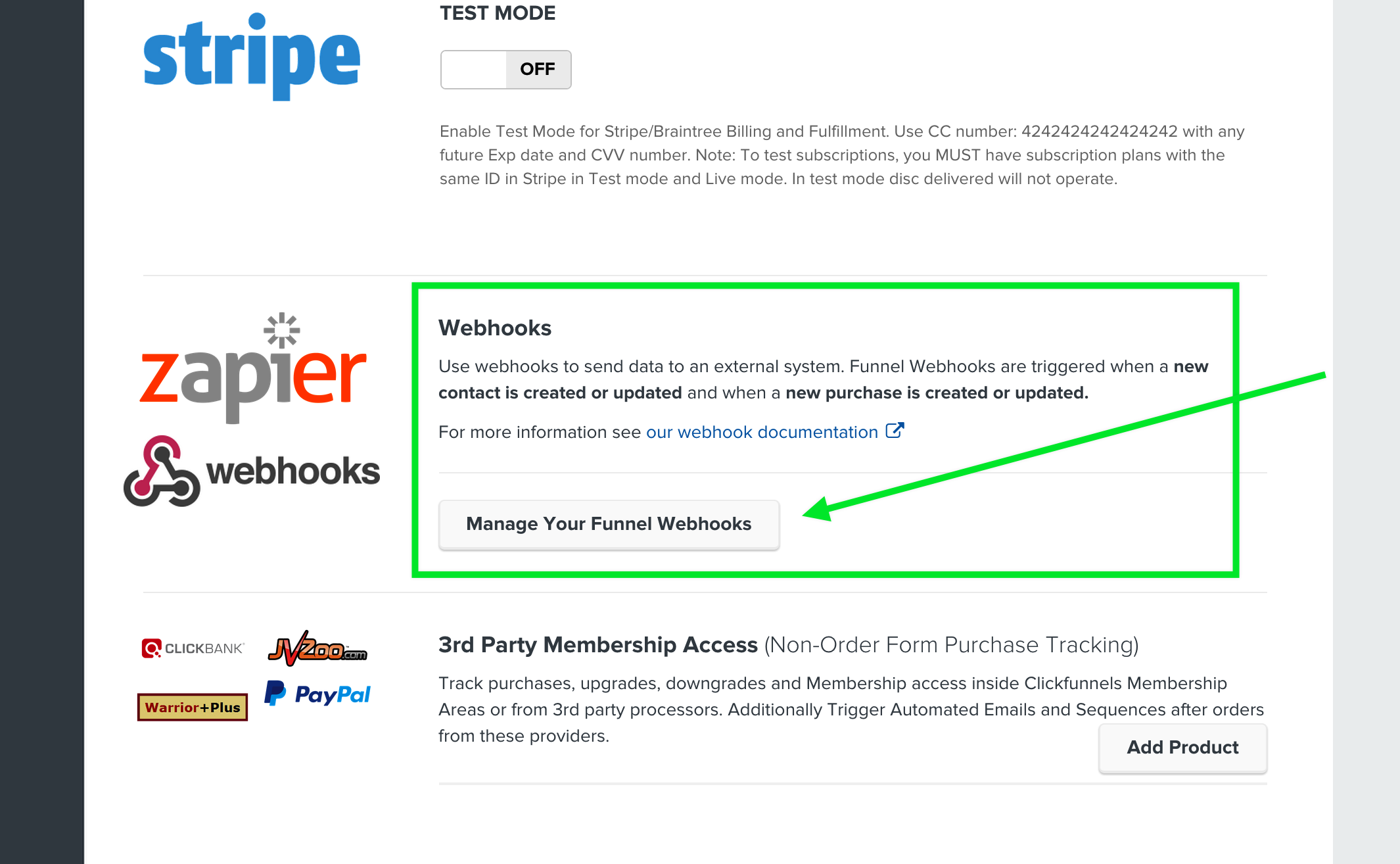 Click New Webhook.

Copy the information displayed, and provide it to your developer team.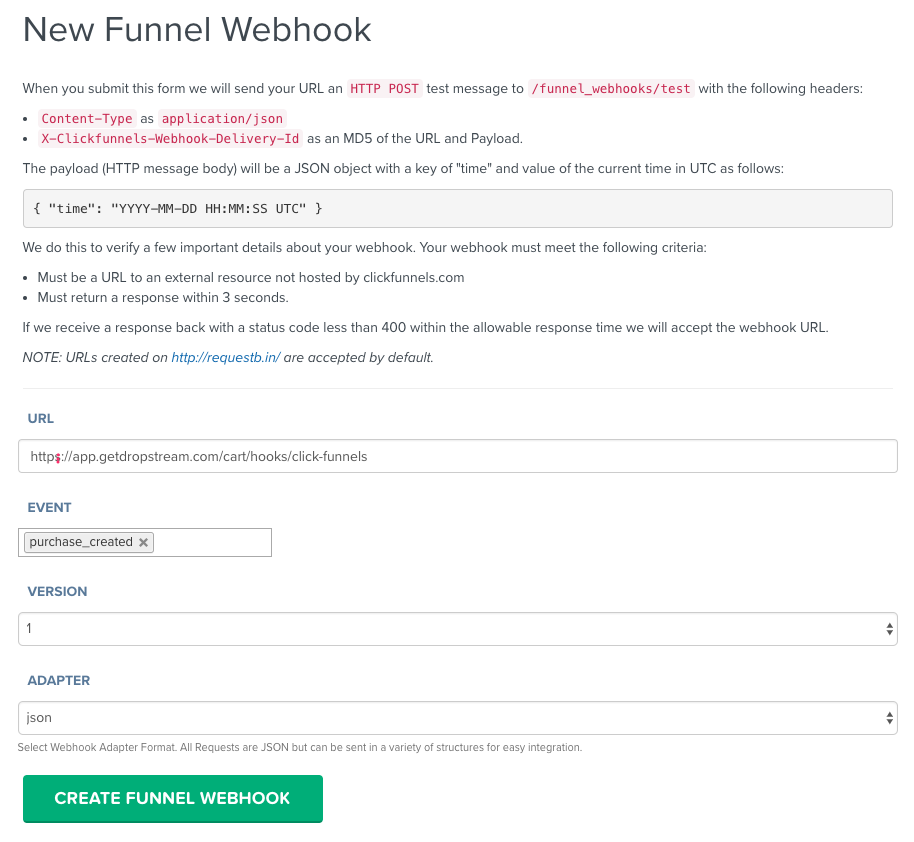 ---
➤ Next: Enable Webhook Access