Utilize Account Settings to configure the administrative options for PackageBee. Account Settings contains the following sections:
Account
Staff Accounts
Warehouse Management System
Plan and Billing
Cancel
To navigate to your Account Settings, click the Account Name in the top right of the screen and then select Account Settings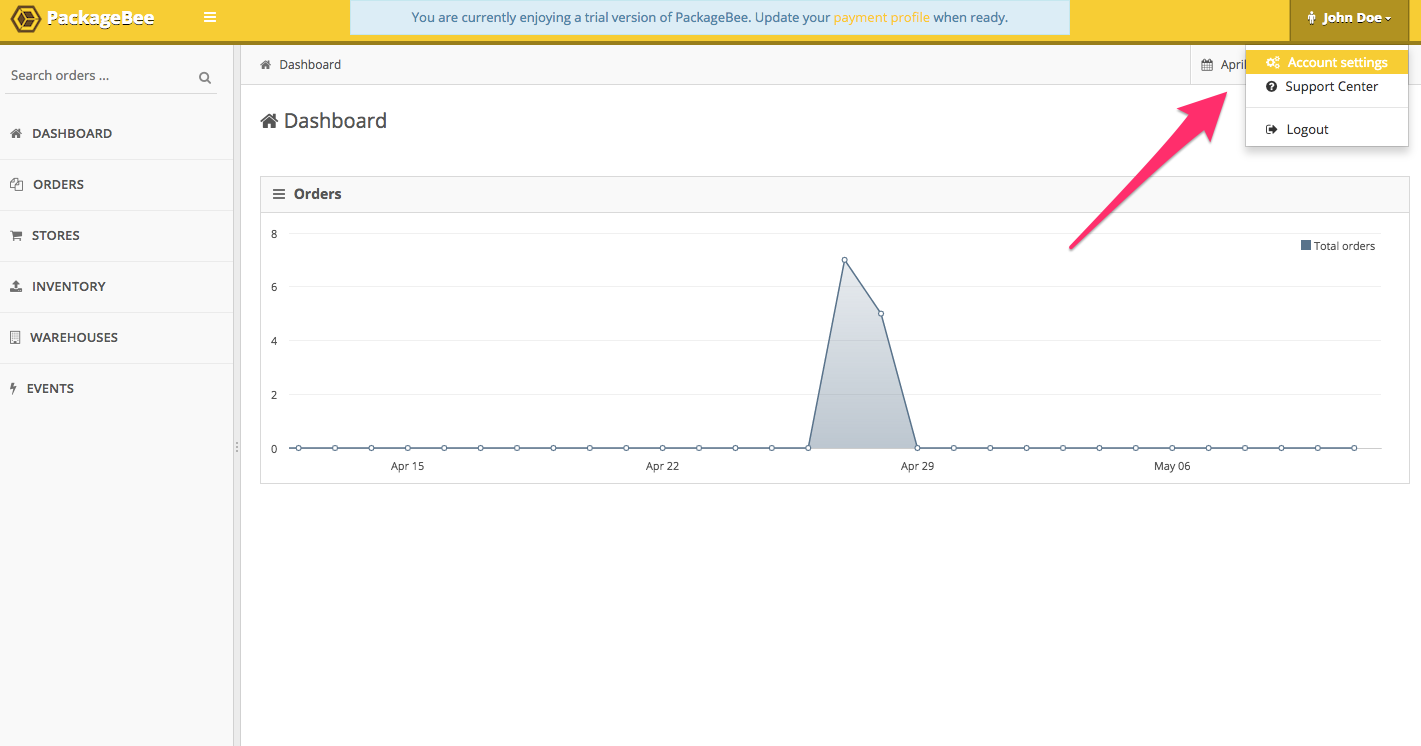 Account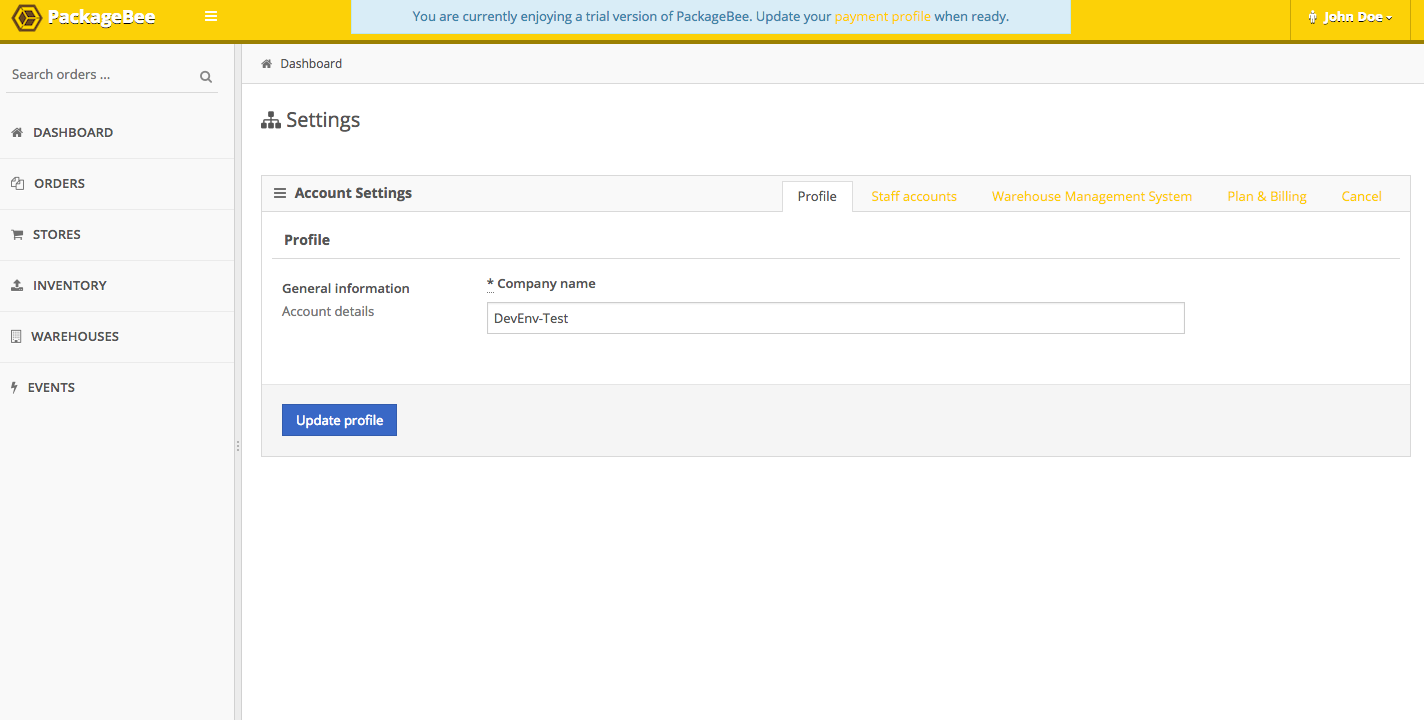 Use this screen to configure the following:
Account Name - Change when needed
Staff Accounts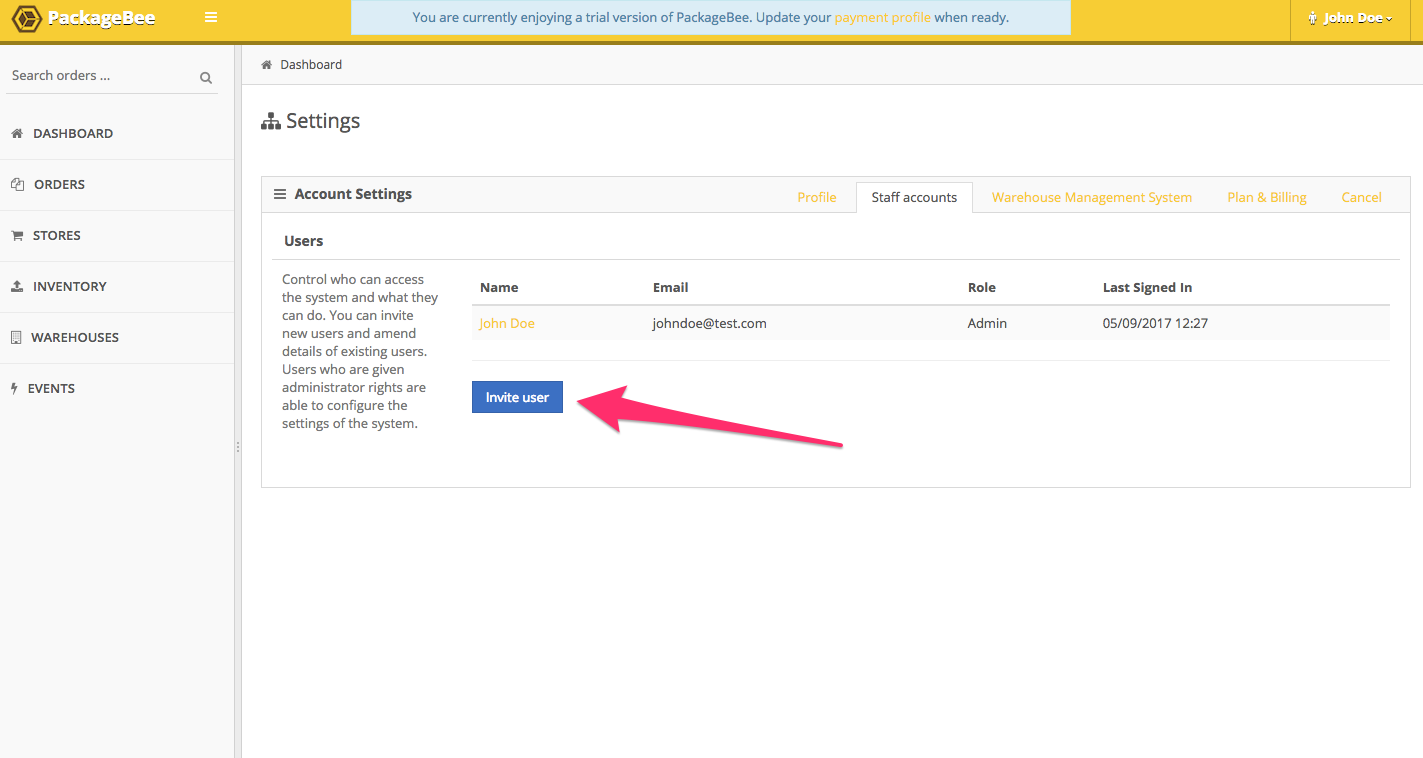 Utilize Staff Accounts to manage users for your DropStream account. Configure different
Roles
for different users. There are three available user roles:
Administrator - Full access to DropStream, including all capabilities described in the DropStream articles.

Staff User - An internal staff member, typically an account manager for your Merchant customers. This user has full access to DropStream, except for the Account Settings

Merchant - An external staff member, typically an employee of your merchant customer, that will log into DropStream to review order details, specific to their merchant account and associated sales channels (Stores).
Creating Users and Assigning Roles
To create a new user:
From Staff Accounts, Click Invite User

Specify First and Last Name, Email, and Role

Click on Send Invitation

An email will be sent to new user with the instructions to login
Warehouse Management System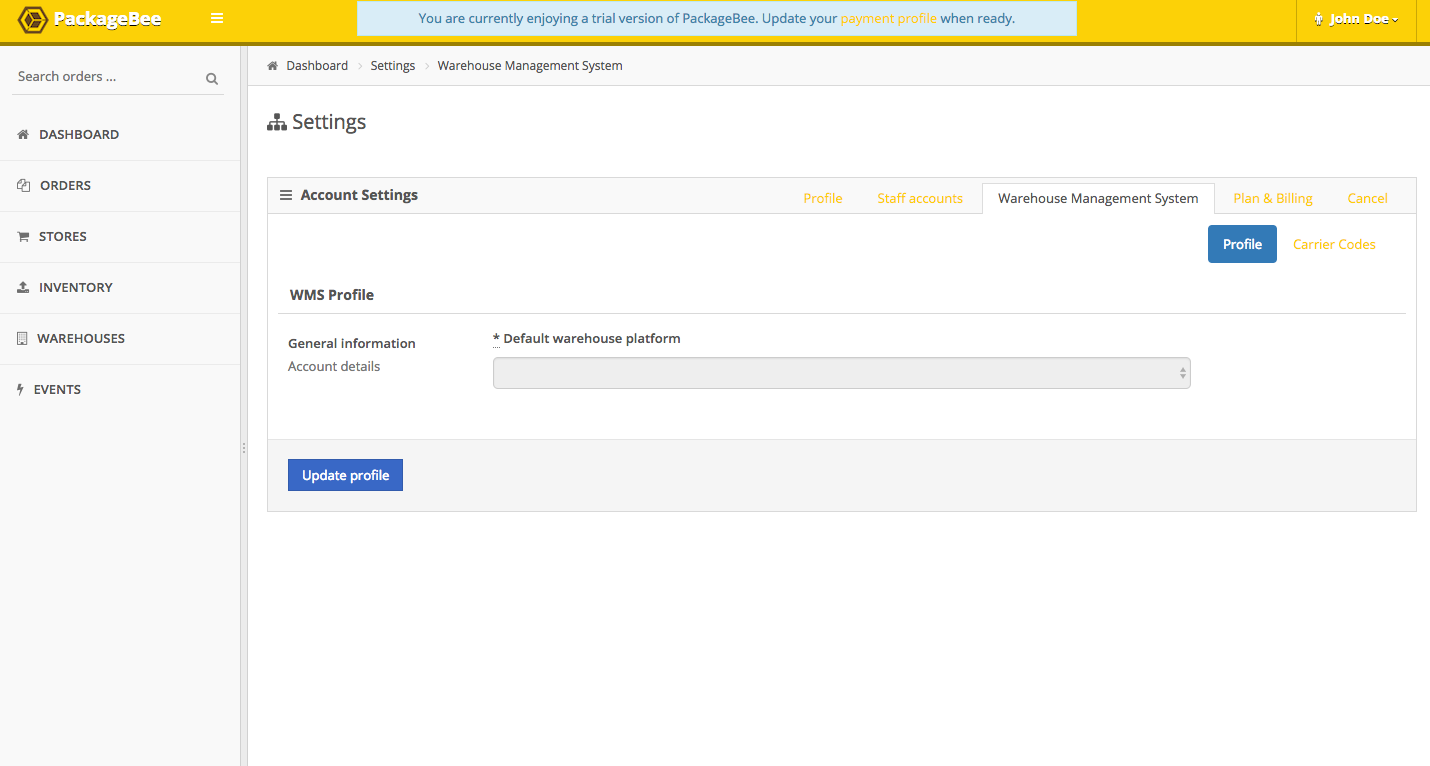 Warehouse Management System (WMS) -
The WMS integration is hard coded during your initial setup, and cannot be updated within PackageBee. To update, contact PackageBee support for more information.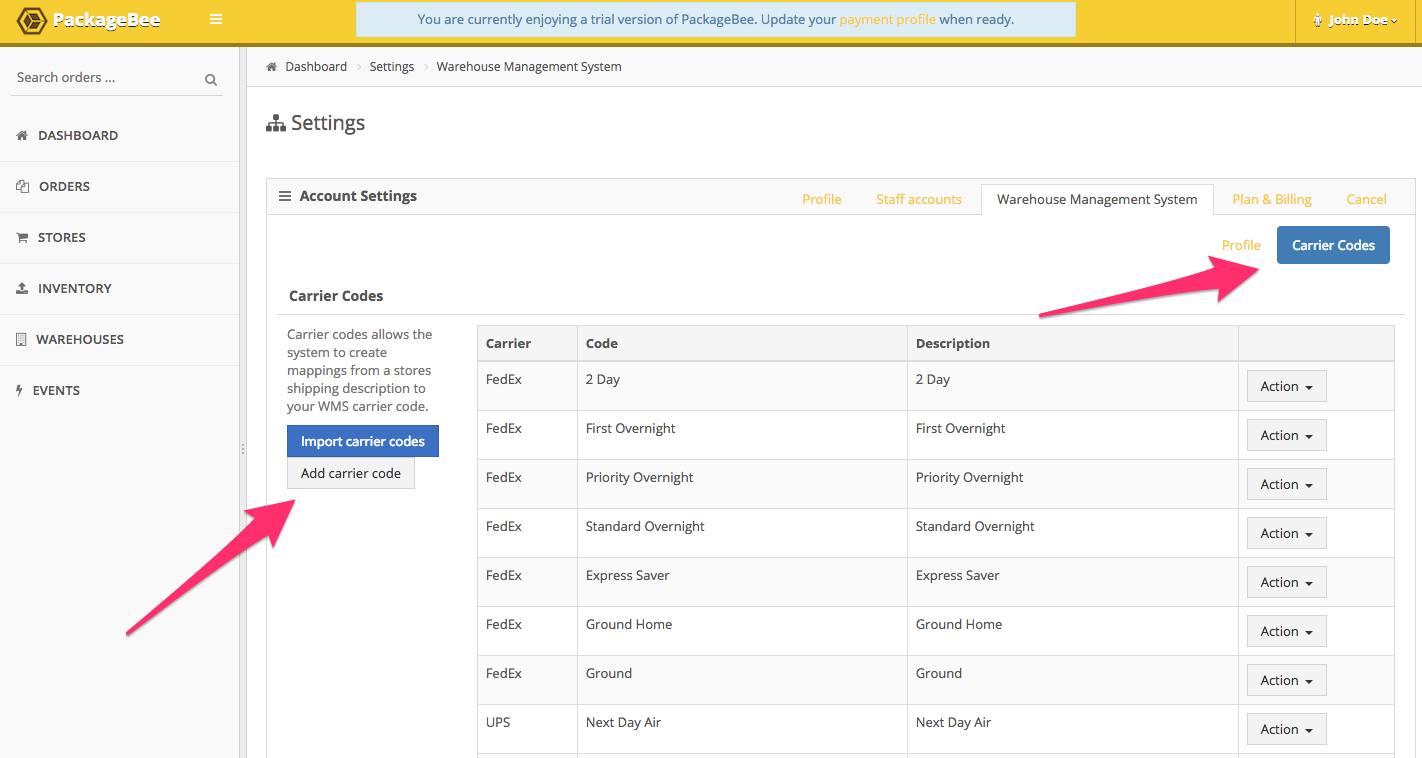 Carrier codes allow the system to create mappings from an e-commerce Store's shipping methods to your WMS carrier code. This is important when Creating Order Rules.
To create a carrier code:
From Carrier Codes, click Add Carrier Code

Enter Carrier - Name of the carrier

Enter Description - A description of the service which corresponds to the carrier code.

Enter WMS Carrier Code - Carrier code which can be mapped to shipping methods available in e-commerce systems.
Plan and Billing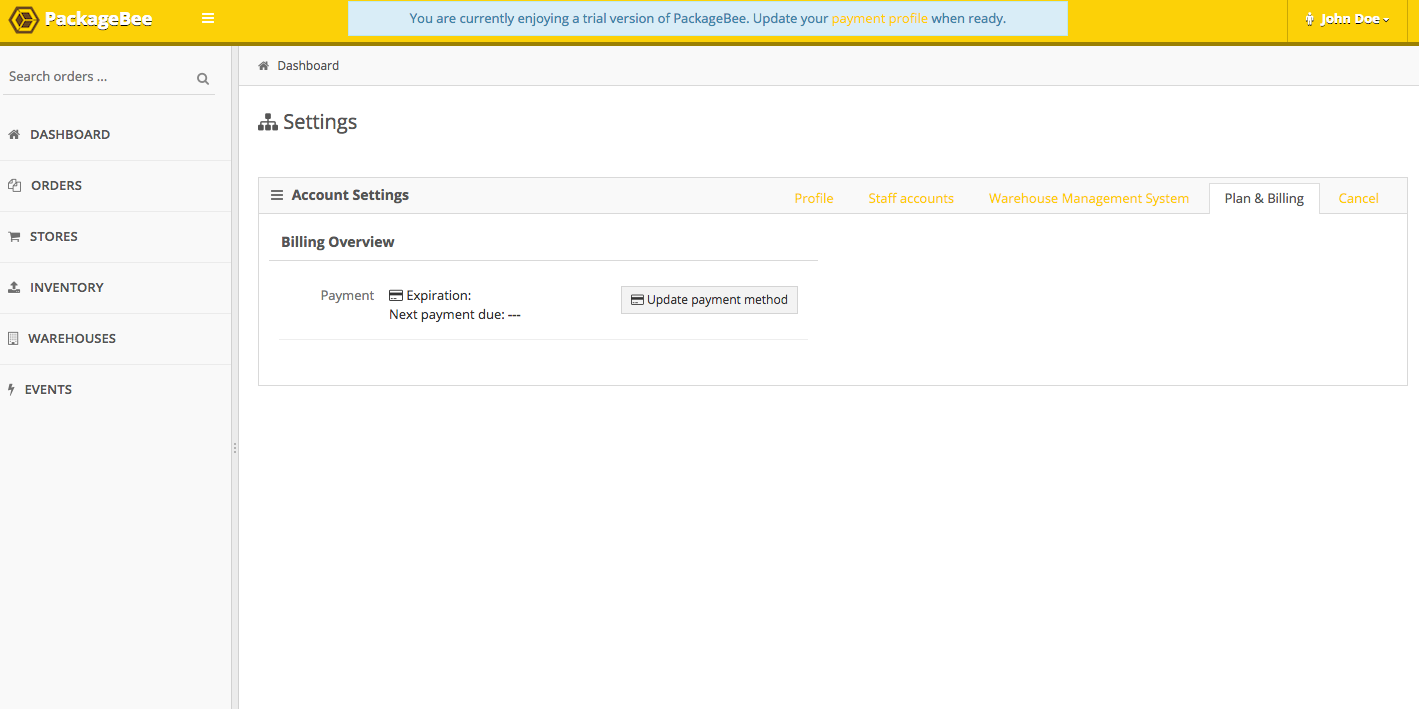 Plan and Billing Information is displayed here. View and update credit card information from this screen.
Cancel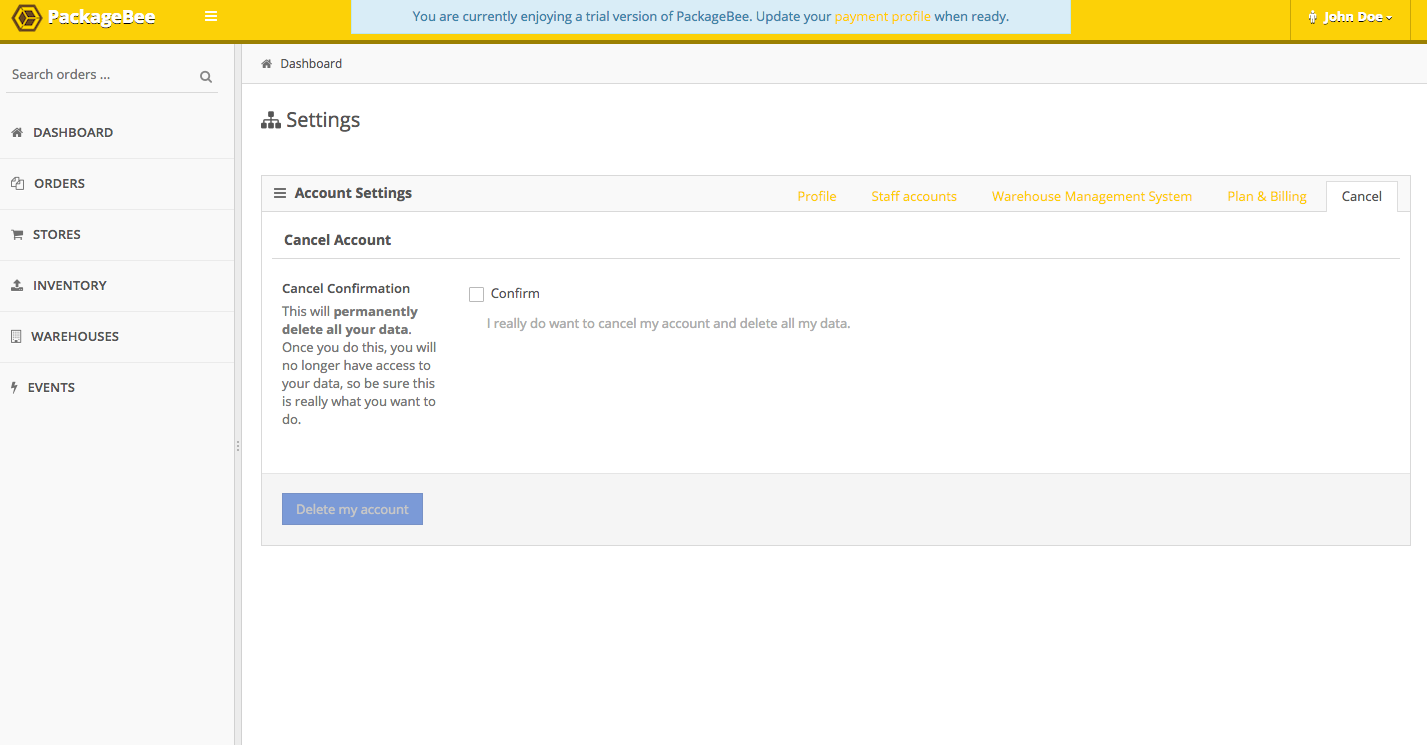 The cancel screen can be used to cancel and delete your PackageBee account.