To configure your ClickFunnels Integration, you must know your Funnel URL. This URL must be entered into your PackageBee Store as the Funnel ID.
Follow these steps to gather your Funnel URL from ClickFunnels.
Log in to ClickFunnels.
Open the Funnel that you're integrating with PackageBee.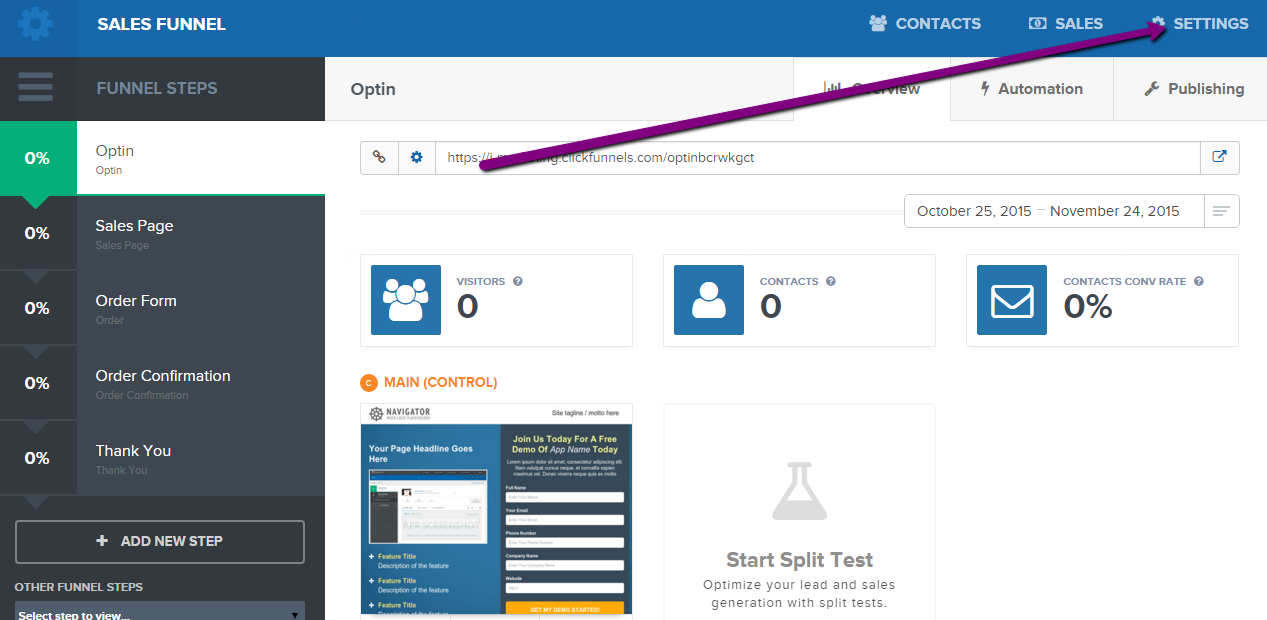 Click Share Funnel.

Take note of the Share URL. This is the URL you will enter as the Funnel ID in your PackageBee Store.