In order to enable API Access, the following credentials must be gathered:
Email
Seller ID
API Authorization Key
Locations Ship Form ID
Gathering Email
The email is the same that you use to access the Sears administrative account.
Gathering Seller ID and the API Authorization Key
To gather the Seller ID:
Click on the down arrow next to your account name at the top right.
The Seller ID will appear in the dropdown menu. Take note of your unique Seller ID.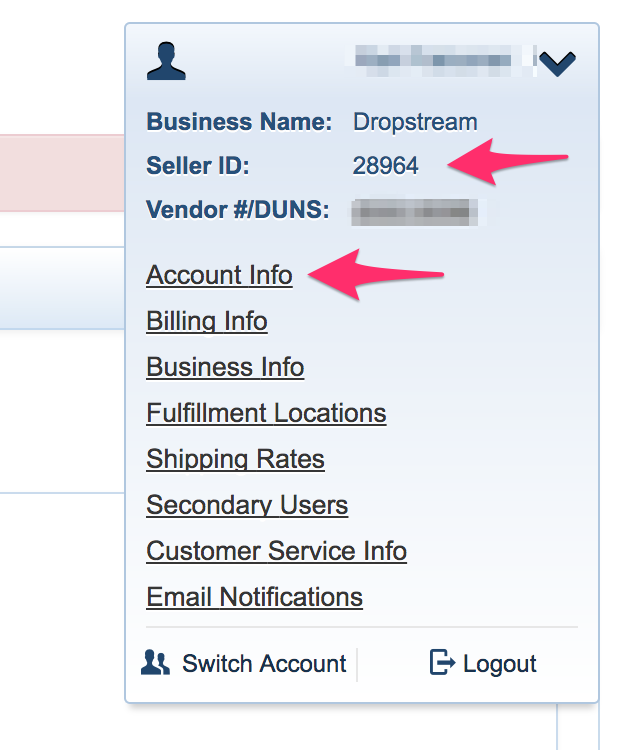 To gather the API Authorization ID:
Once you have recorded the Seller ID, click Account Info in the dropdown menu.
The API Authorization Key will be the last window at the bottom of the page.

Gathering the Location Ship From ID
To gather the Location Ship From ID:
Click on the down arrow next to your account name at top right.

Click on Fulfillment Locations.

Click on Edit next to the existing fulfillment location.

Copy the Location Ship From ID