In order to enable API access, gather the Store Hash, which uniquely identifies your BigCommerce store.
Log in to BigCommerce.
On the left side of your BigCommerce Dashboard, click Settings.
Click API Accounts.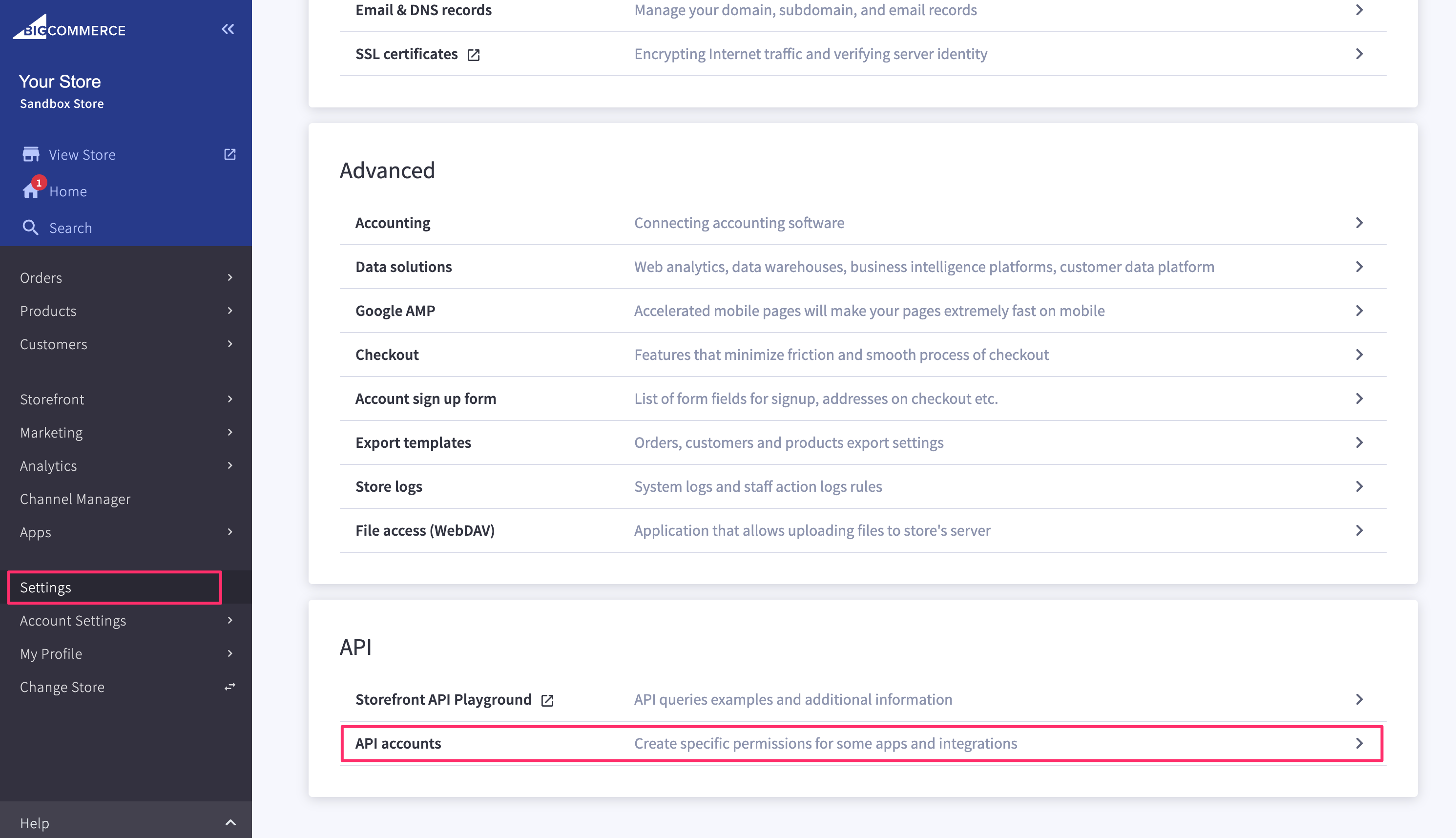 Click Create API Account.

Make sure Token type is set to V2/V3 API token.
Under API path, your Store Hash is the part of the URL that follows /stores/ and precedes /v3/.

For example, if your API path is https://api.bigcommerce.com/stores/abcde/v3/, then your Store Hash is abcde.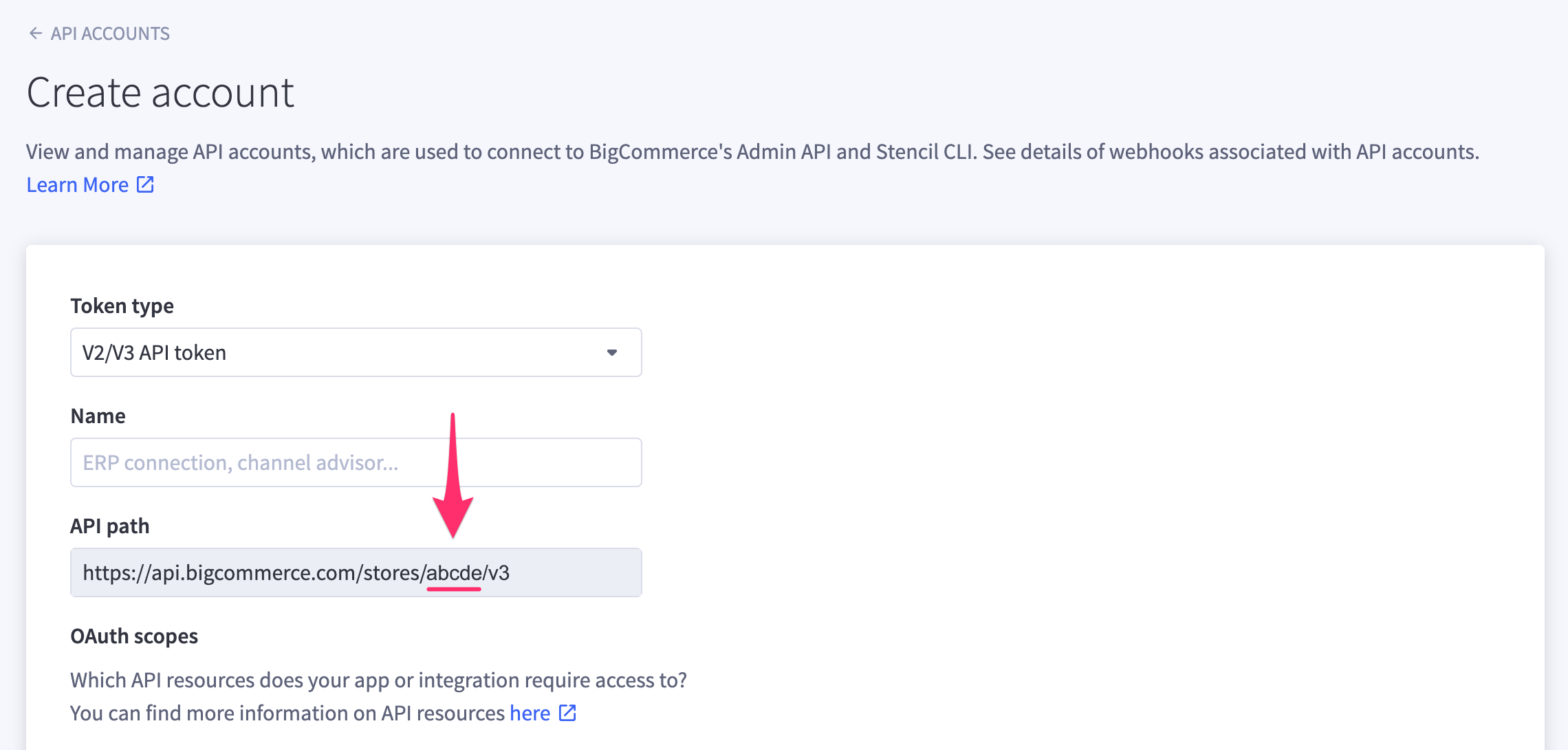 Note down this Store Hash for use in the next steps.
---
Next: Enable API Access