The Application Programming Interface (API) allows for automated communication between connected systems. In order to automate fulfillment, API access must be enabled.
If you have not yet gathered your API credentials, follow these steps first:
Enter API Credentials in PackageBee
In the PackageBee Dashboard, click Stores.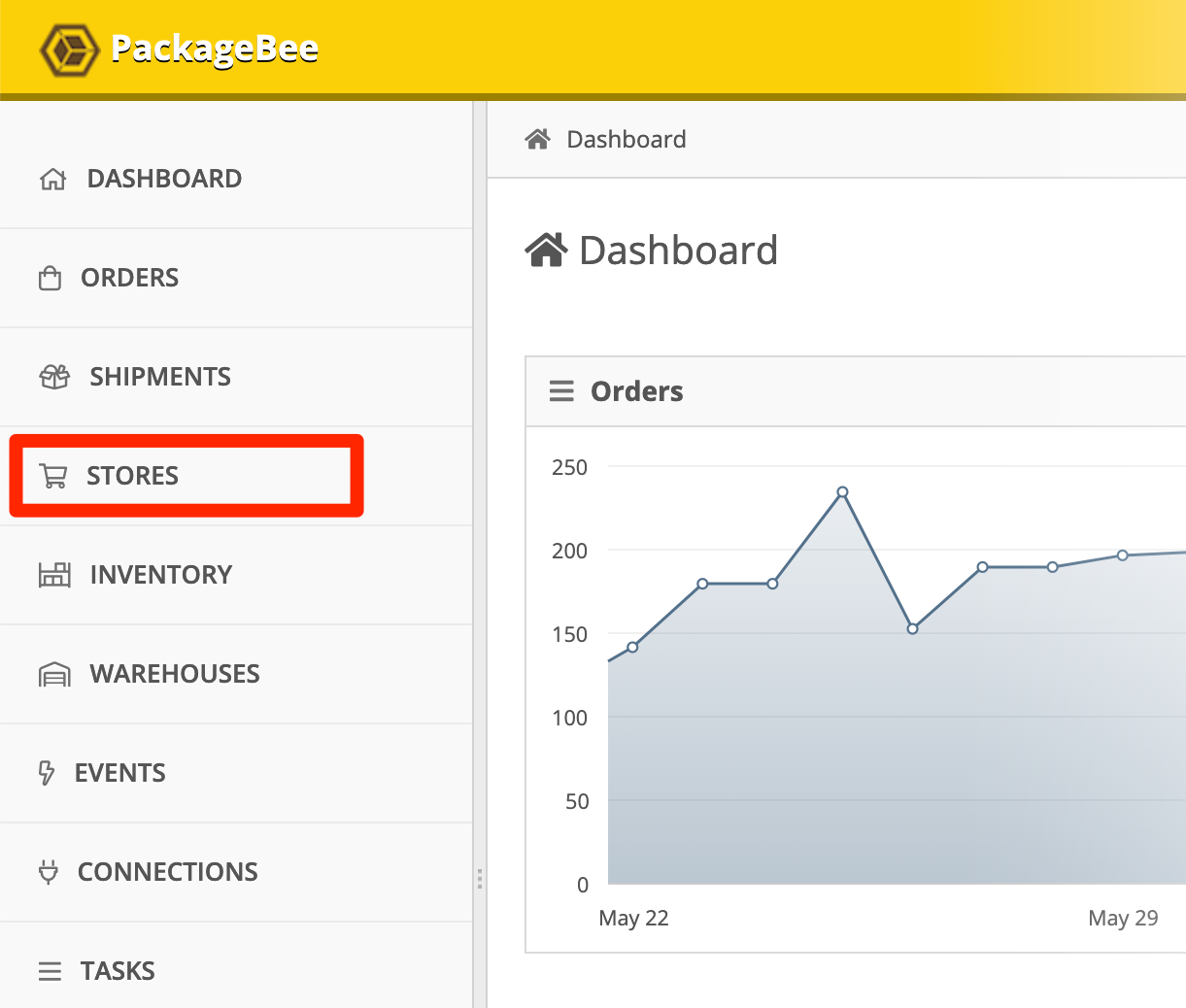 Click the name of your Brightpearl store.
In Connection details, enter your API credentials:
Datacenter Code — the account region location, one of:
EST / CST Timezone
PST / MST Timezone
GMT / CET Timezone
EU Secure Timezone
Account ID
API User Email
API User Password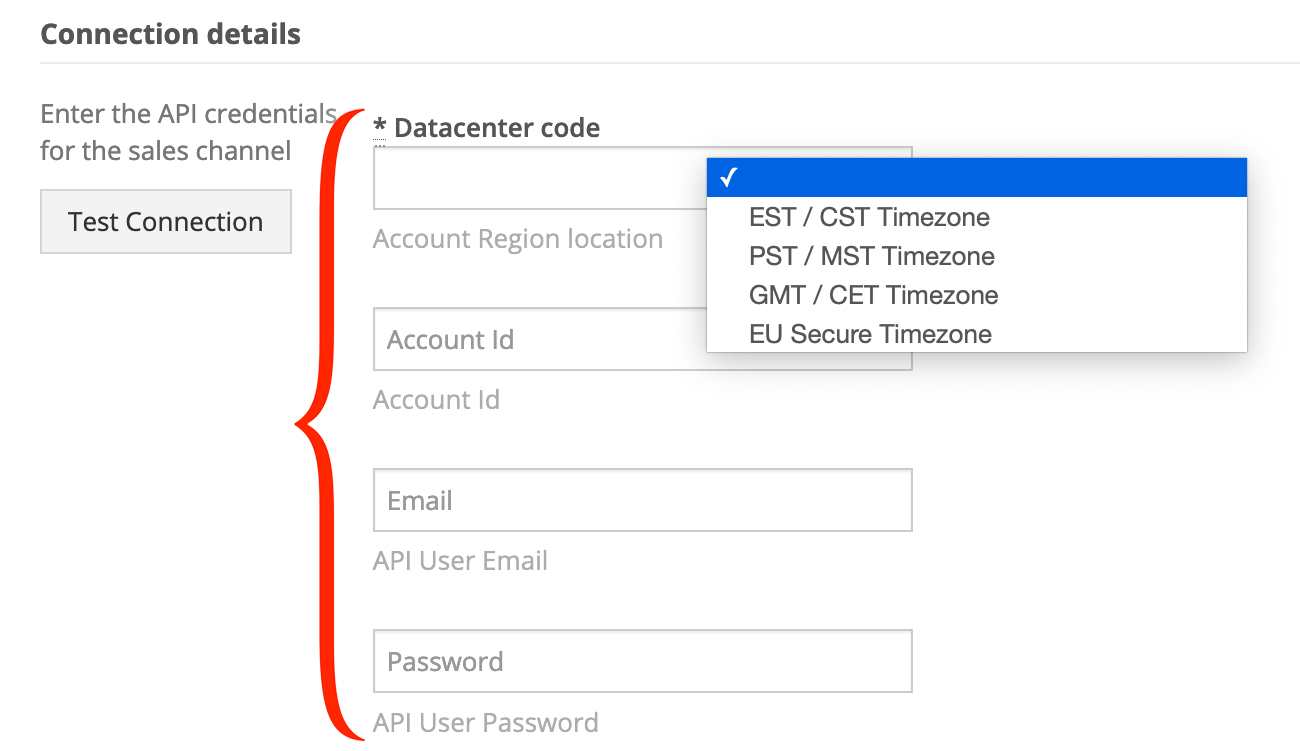 Optional: Specify the following settings:
Warehouse Name — Integrate with this warehouse only.
Inventory Update Price List — Use this Brightpearl price list.

When you're done, click Save changes.

---
Next: Review Order Status