The Application Programming Interface (API) allows for automated communication between connected systems. In order to automate fulfillment, API access must be enabled.
If you have not yet gathered your API credentials, follow these steps first:
Enter API credentials in PackageBee
In your PackageBee Dashboard, click Stores.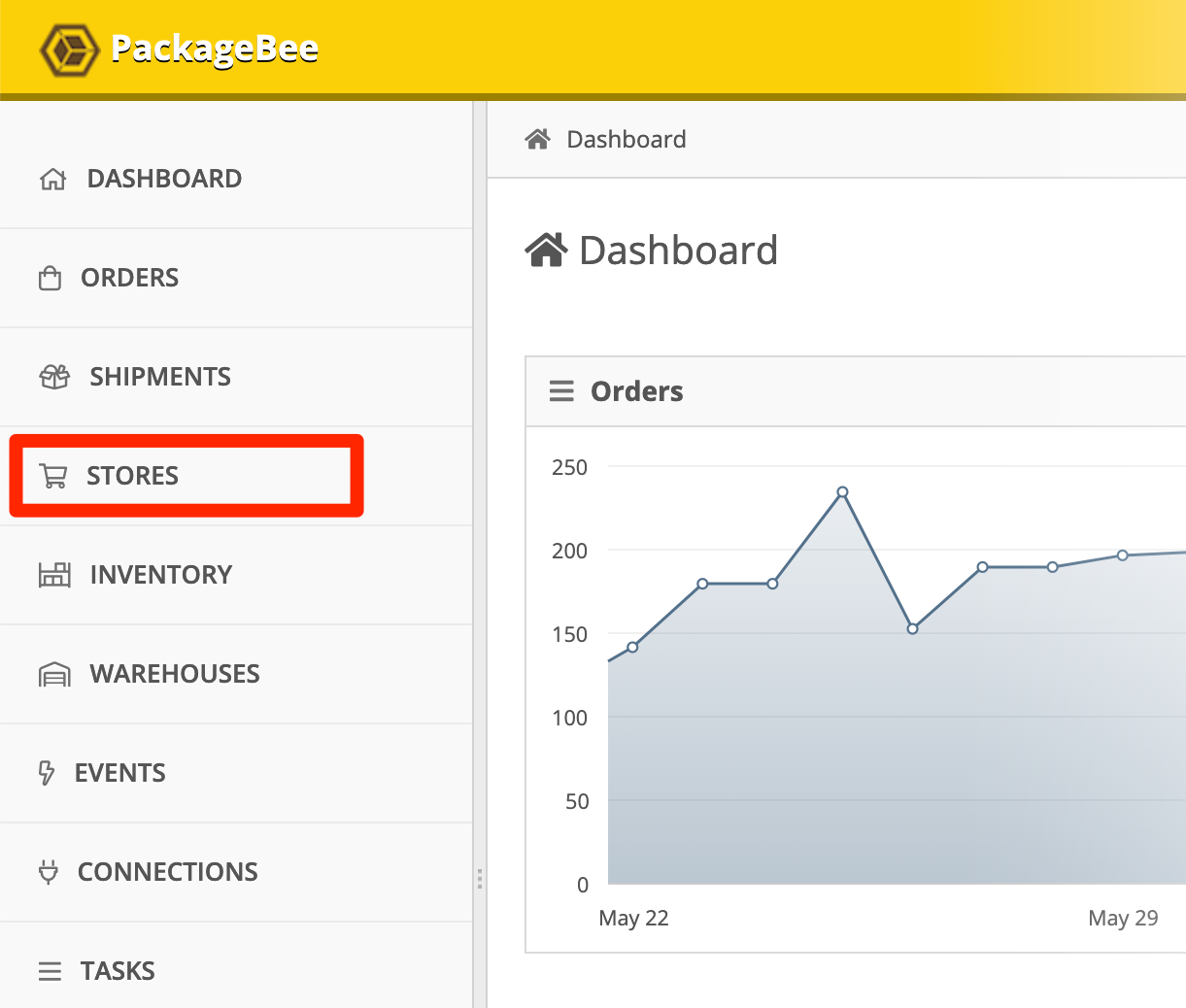 Click the name of your NetSuite store.
In Connection details, enter your API credentials:
Account ID
Email
Password
Role ID
Optional: Specify the following settings:
Fulfillment Location ID — Specifies the fulfillment location for this connection if multiple locations are available
Carrier Integration — Enable if the account uses carrier integrations
Per Line Location — Enable if using multiple fulfillment locations
Multi Location Inventory — Enable if tracking inventory at multiple locations</li
Include Shipping Cost — Enable to update shipping cost sent by the merchant
Order Import Options — Specify one or more options for order import:
Partially Fulfilled
Pending Approval
Pending Billing
Pending Billing Partially Fulfilled
Pending Fulfillment (the default)
Sandbox — Enable if the account uses NetSuite Sandbox credentials
Click Save changes.
---
Back to: Integration Overview