The Application Programming Interface (API) allows for automated communication between connected systems. In order to automate fulfillment, API access must be enabled.
Enter API credentials in PackageBee
In your PackageBee Dashboard, click Stores.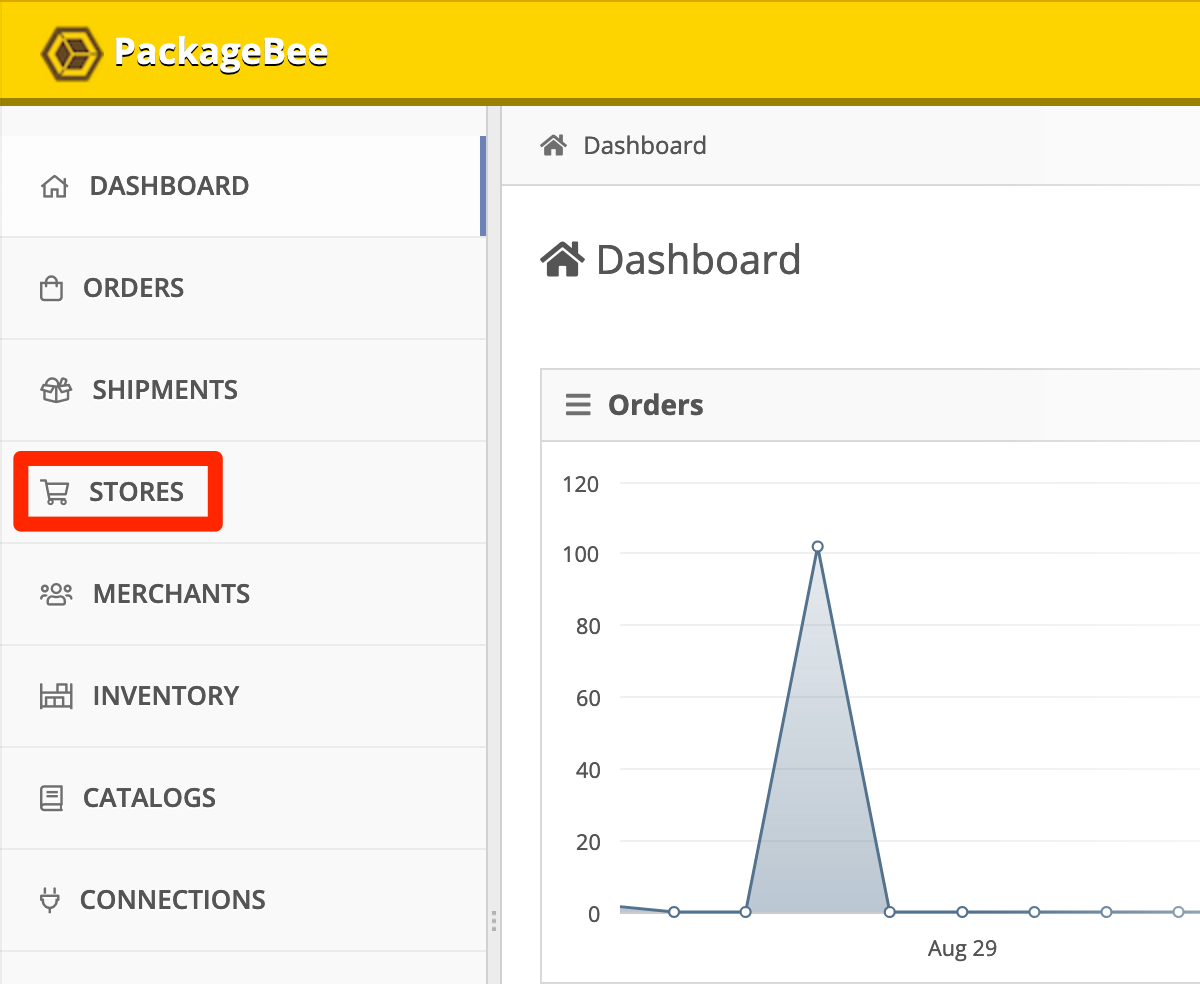 Click the name of your Ordoro Store.
In Connection details, enter your Ordoro Email and Password.
Note: After your credentials are accepted, other fields in your Connection details such as Import Status will populate with data from your account.
For API Version, select the API version used by your Ordoro account, either version 2 or 3.
If you're not sure, contact your Ordoro account representative.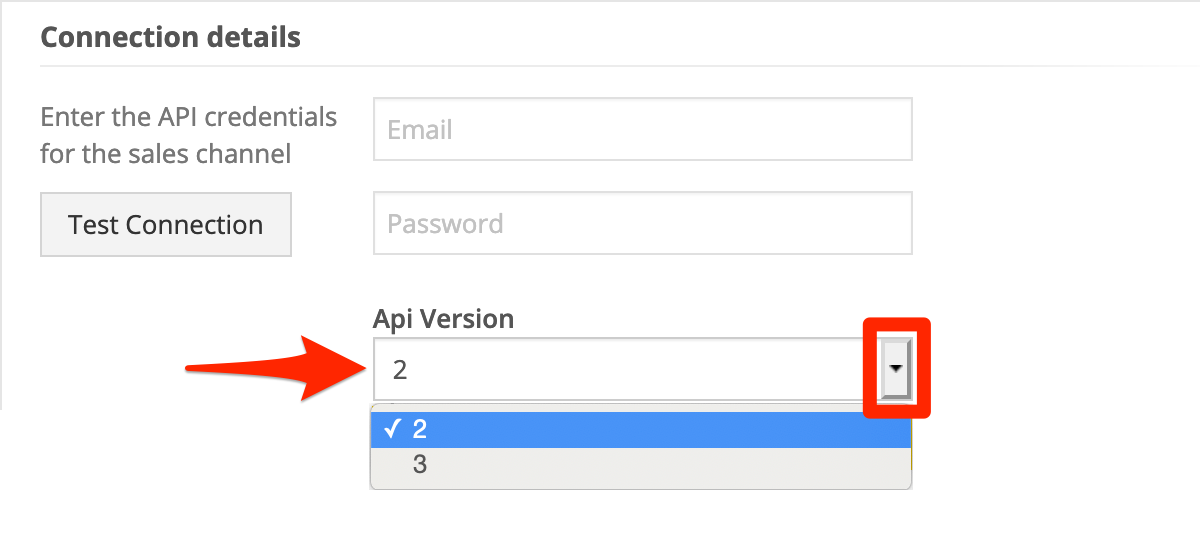 Select your warehouse from the Warehouse drop-down menu.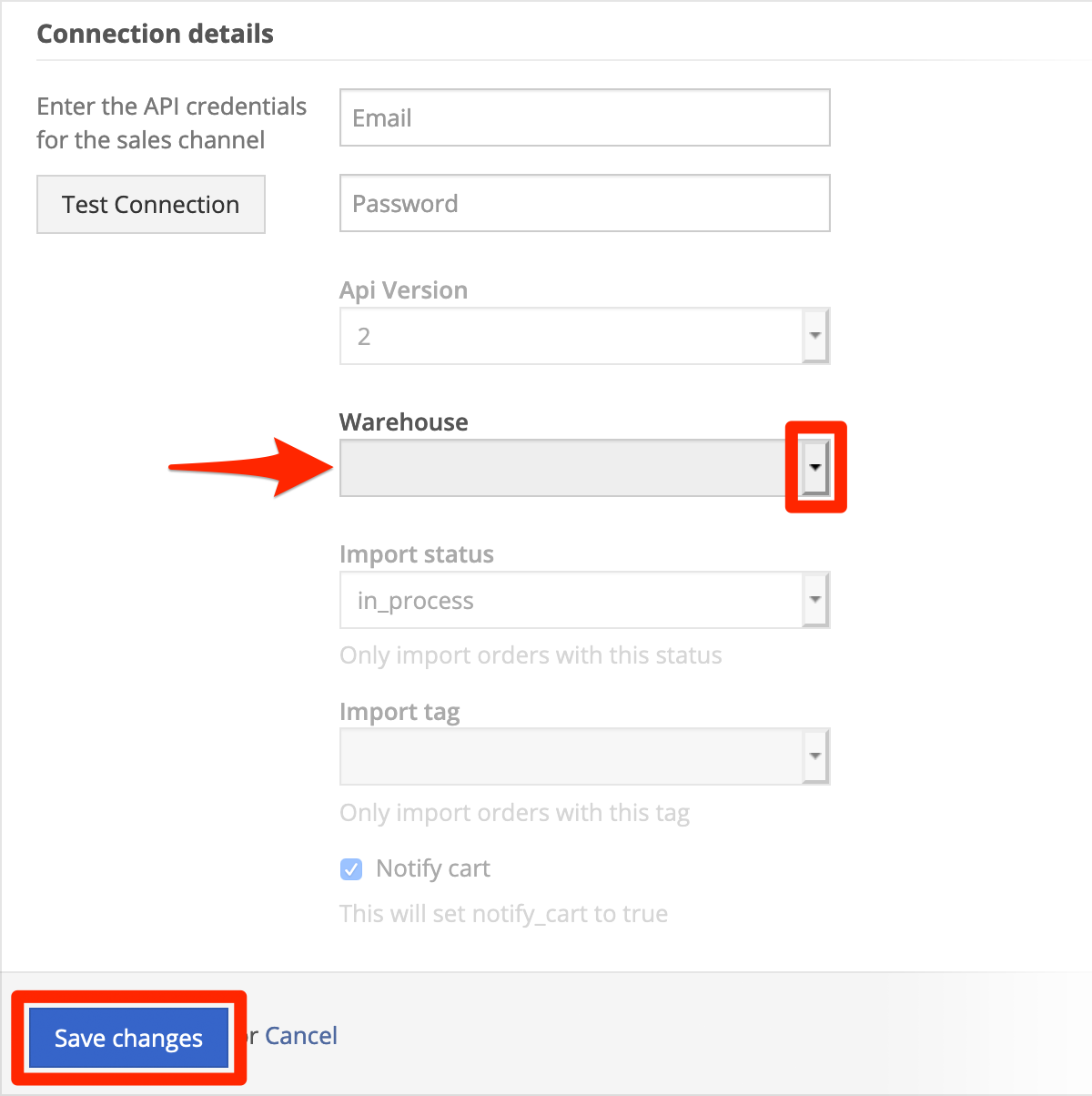 Click Save changes.