The Application Programming Interface (API) allows for automated communication between connected systems. In order to automate fulfillment, API access must be enabled.
Gather API credentials from Stitch Labs
First, make sure you have the Stich Labs credentials required to enable API access:
Domain - The web address of your Stitch Labs store.
Username - The username of your Stitch Labs account.
Password - The password of your Stitch Labs account.
Enter API Credentials in PackageBee
To add the store and enter the API credentials in PackageBee:
In your PackageBee Dashboard, click Connections.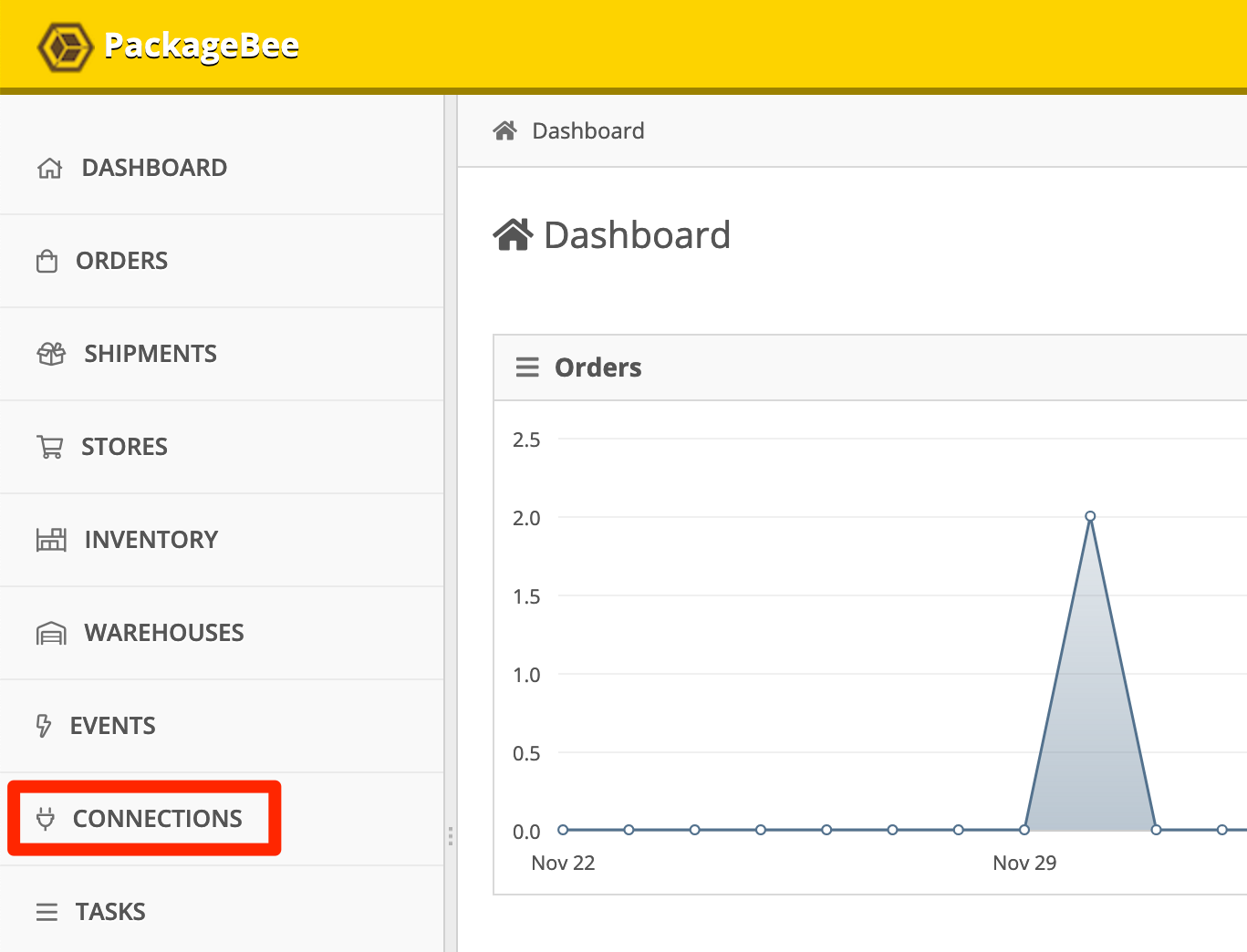 In the upper-right, click +Add Connection.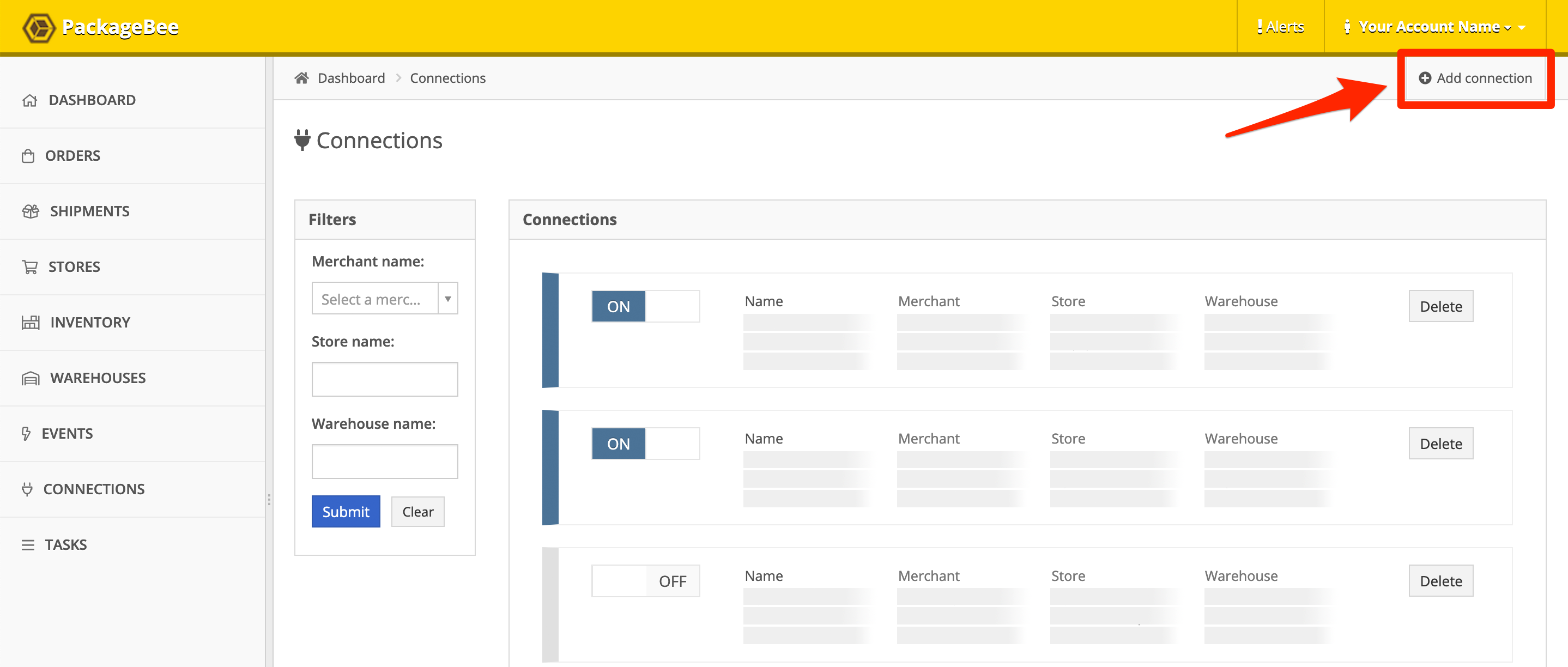 The Connection Wizard opens. In Basic information, Enter a name for the new connection. Click Continue.

In Warehouse setup, Select the warehouse to use with this connection, or create a new one by providing a warehouse name, selecting the warehouse platform, and entering the warehouse credentials. Click Continue.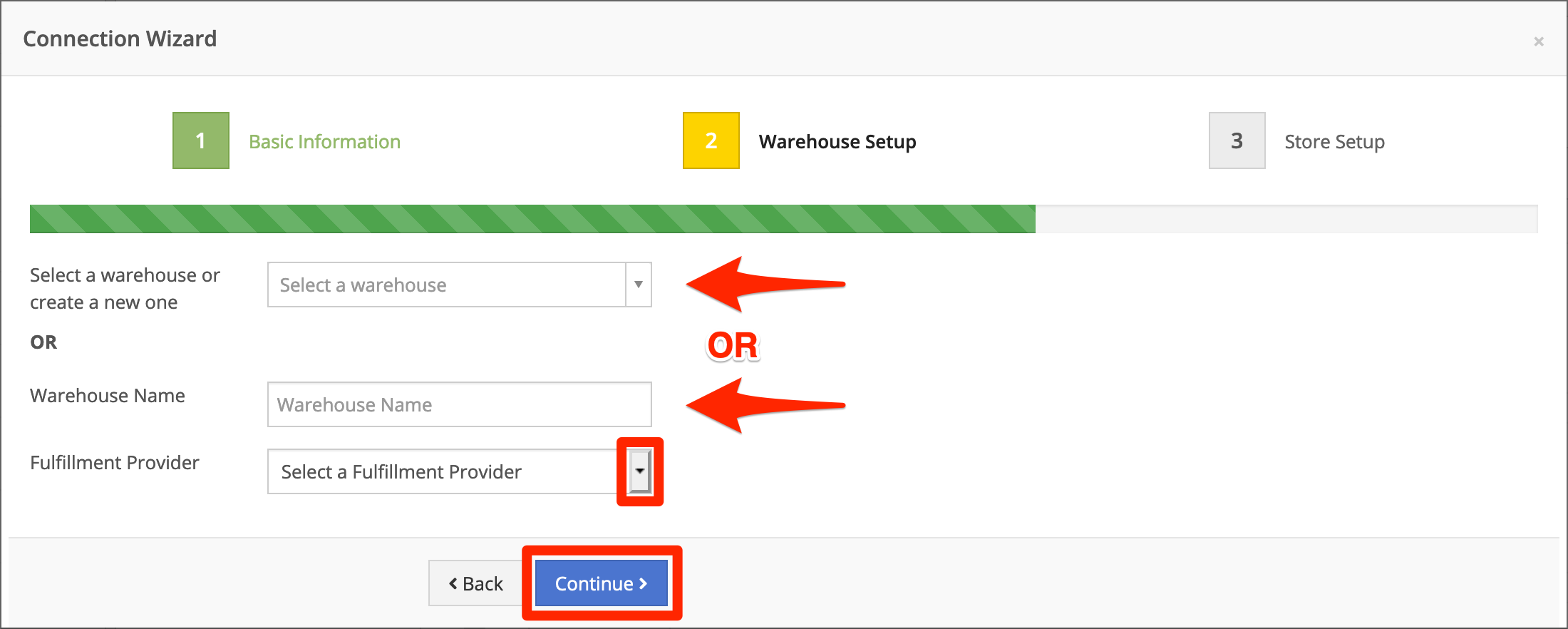 In Store setup, Enter a name for the new Stitch Labs store, and select Stitch Labs as the platform.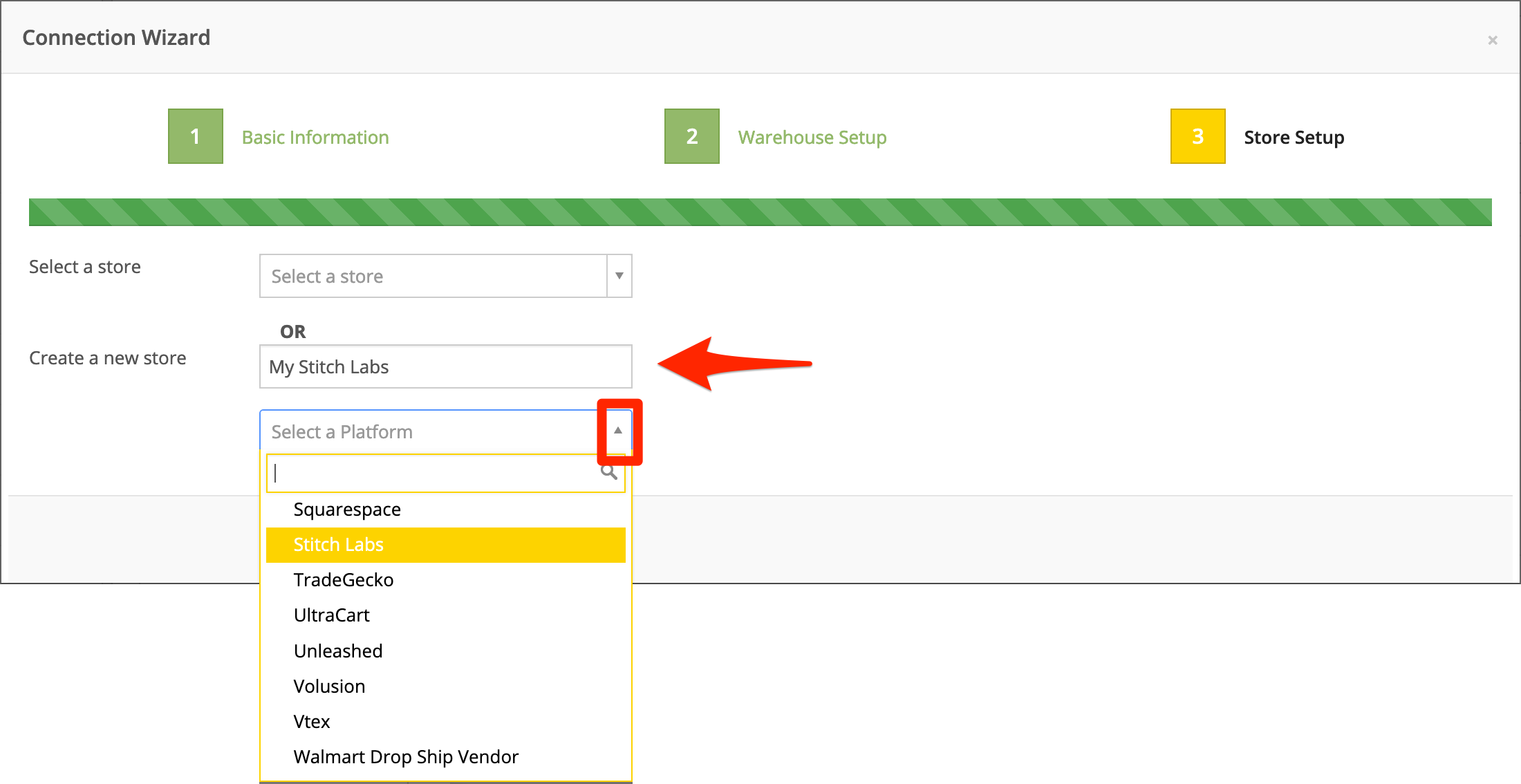 In Connection details, click Authorize.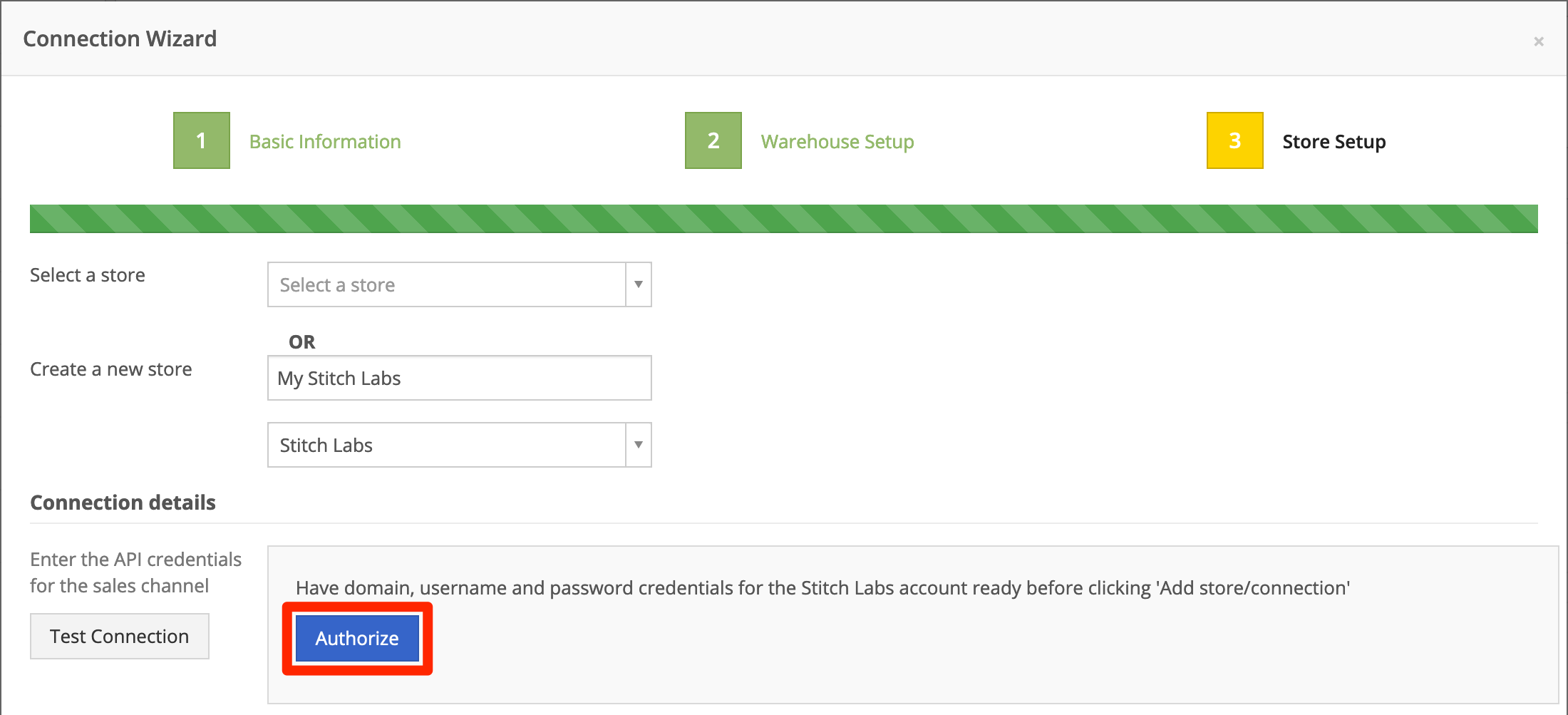 A Stitch Labs window opens. Enter your credentials (domain, username, and password) to log in.
The Stitch Labs window closes. In PackageBee, click Add Connection to complete the setup.