In order to enable API access, the following Sellercloud credentials must be gathered:
Username & Password
The Username and Password are the credentials that you use to log in to SellerCloud.
Server ID
The Server ID is the part of your Sellercloud URL that corresponds to tt in the example URL: http://tt.cwa.sellercloud.com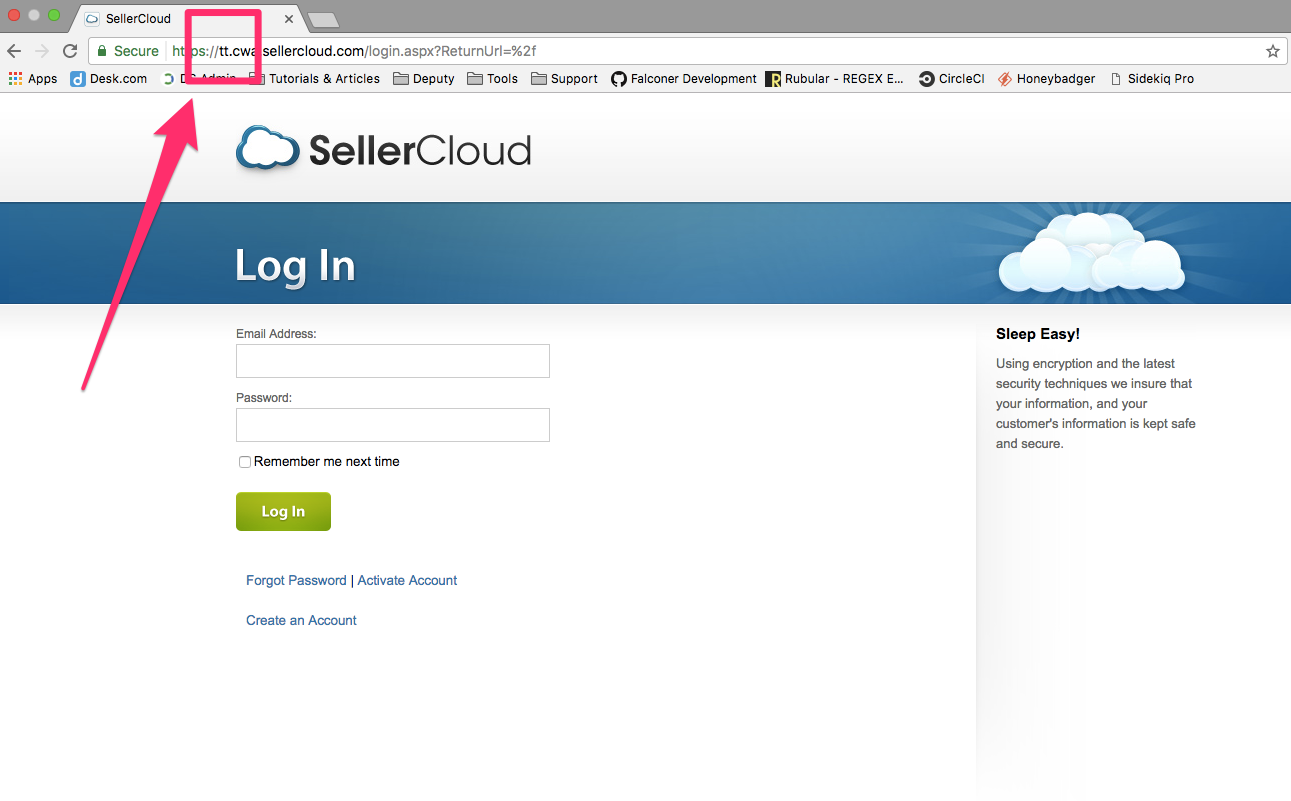 Warehouse Name
Optionally, you can designate a specific Warehouse for the integration.
To find it, in Sellercloud, click Settings > Warehouses to display the Warehouse Name.
Next: Enable API Access