The Application Programming Interface (API) allows for automated communication between connected systems. In order to automate fulfillment, API access must be enabled.
If you have not yet gathered your API credentials, follow these steps first:
Request API access in PackageBee
Configure your credentials in PackageBee, then request access to the ChannelAdvisor API.
In your PackageBee Dashboard, click Stores.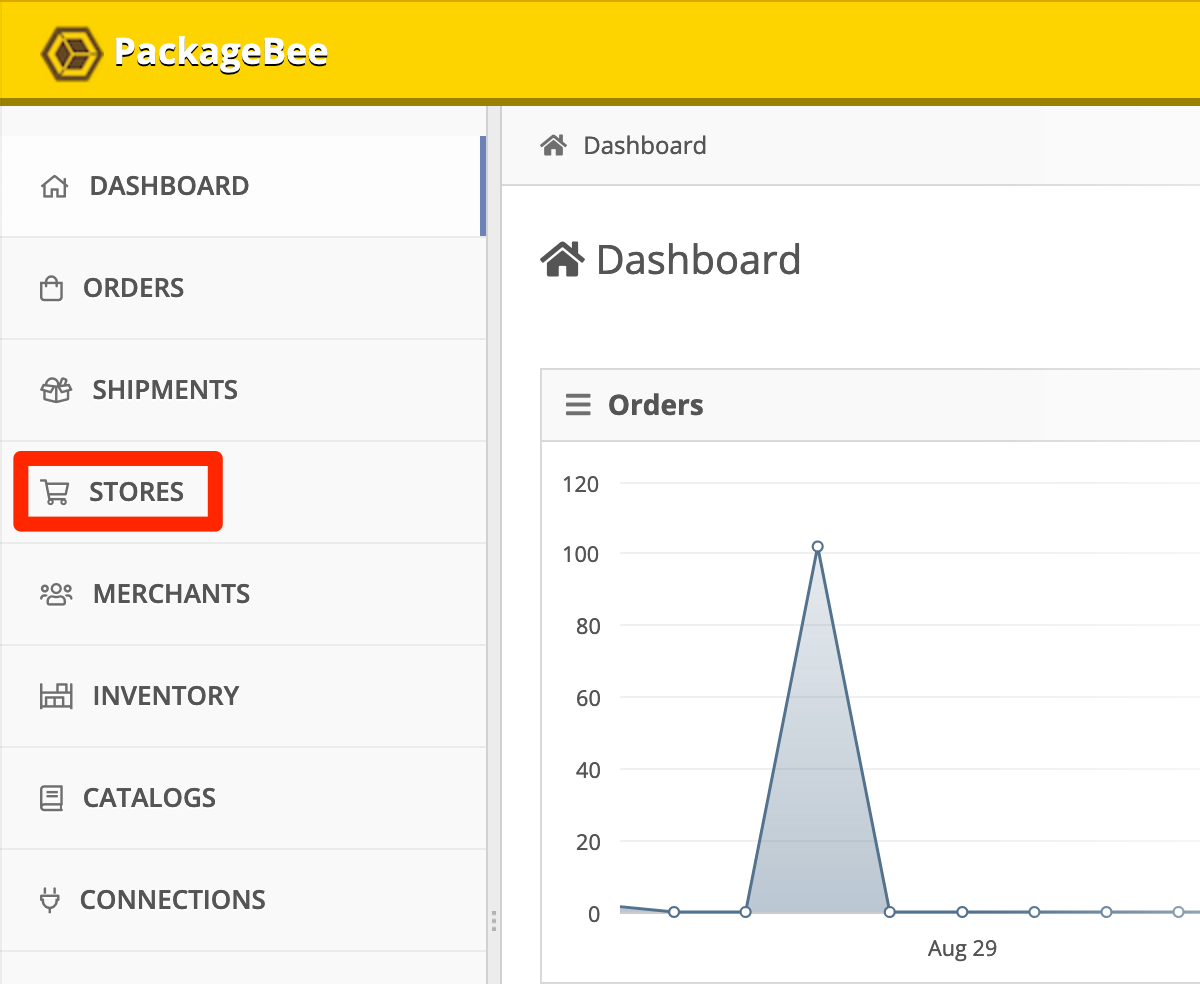 Click on the name of your ChannelAdvisor store.
Under Connection details, for your API version, choose SOAP.
For REST configurations, please contact PackageBee support at support@packagebee.com, and we'll assist you with generating the required token.
Enter the required SOAP credentials: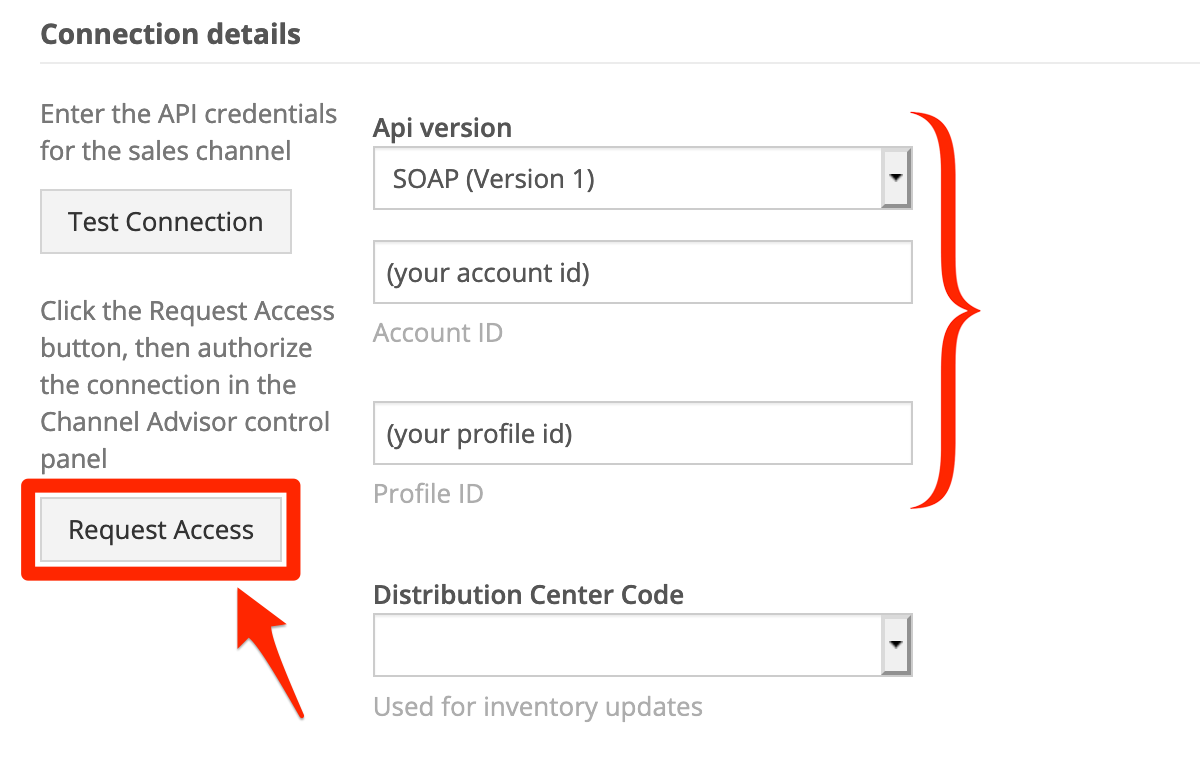 On the left, click Request Access to send the access request to ChannelAdvisor.
If you encounter any problems requesting access, contact PackageBee Support at support@packagebee.com, and our team will help you configure and initiate the Authorization Request for your store.
To enable inventory sync, specify your Distribution Center Code.
Click Save changes.
Next: Approve API Access