The Application Programming Interface (API) allows for automated communication between connected systems. In order to automate fulfillment, API access must be enabled.
Enable API access in PackageBee
In your PackageBee Dashboard, click Stores.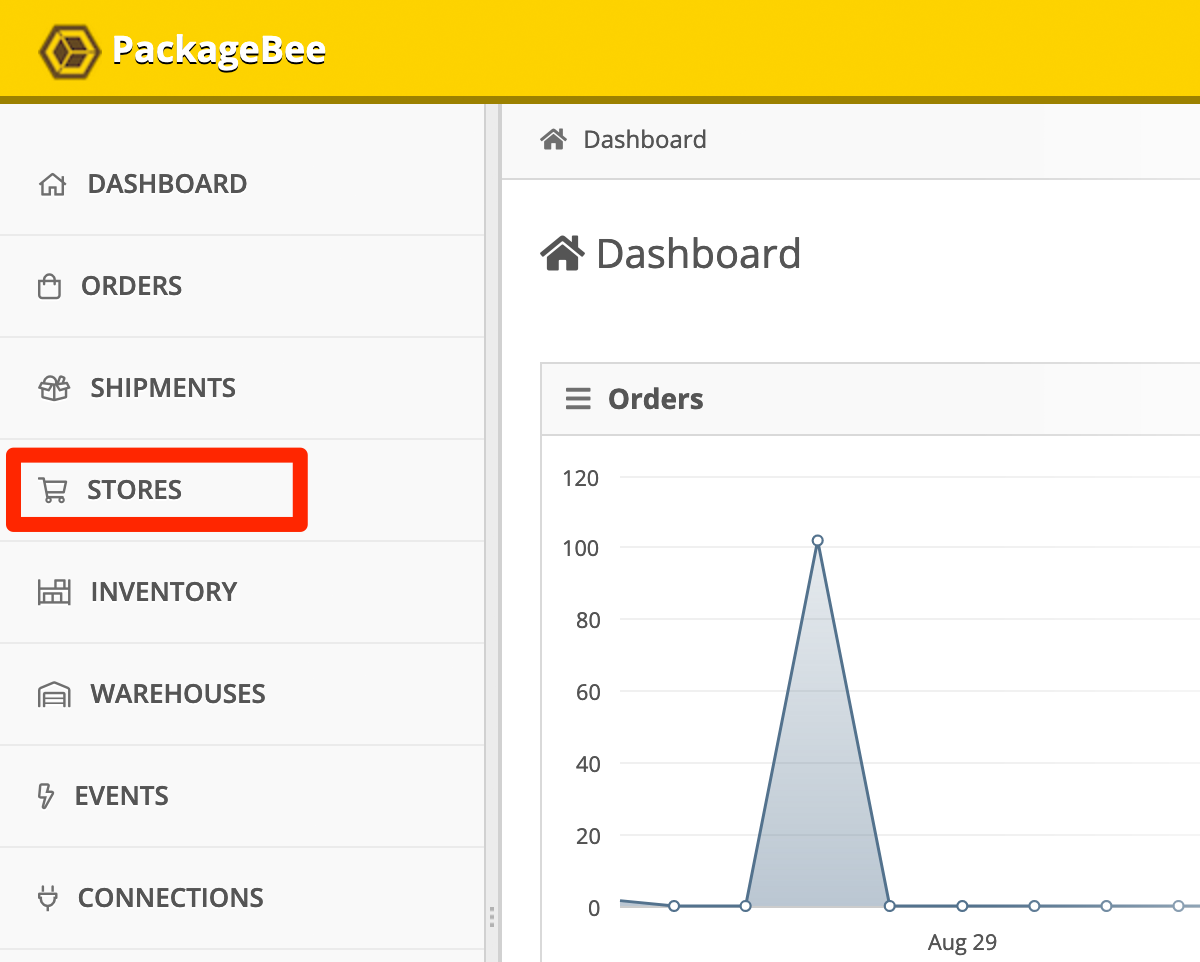 Click on the name of your ChannelAdvisor store.
Under Connection details, enter your API credentials. (Account ID, Profile ID, Distribution Center Code).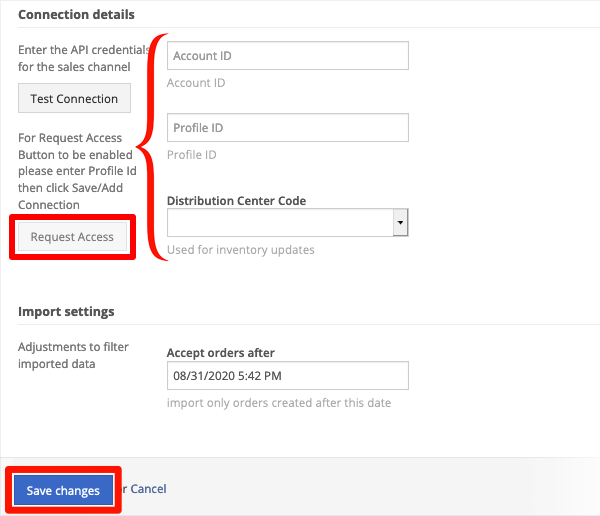 Click Request Access to initiate the authorization request to connect ChannelAdvisor with PackageBee. You will need to Approve Access at ChannelAdvisor Developer Authorizations page (You can refer to the 6th step at the support article of ChannelAdvisor - Gather API Credentials for approving access to connect ChannelAdvisor with PackageBee).
Click Save changes.