PackageBee supports SKUs configured in the Etsy Listing Variations field.
Note: PackageBee does not currently support the Etsy SKU field. In order to track SKUs, you must configure them as Listing Variations.
Create a Listing Variation SKU in Etsy
In the Etsy product listing, under Inventory and Pricing - Variations, click Add Variations.

In the Add a variation drop-down menu, scroll to the bottom and choose Create a New Variation.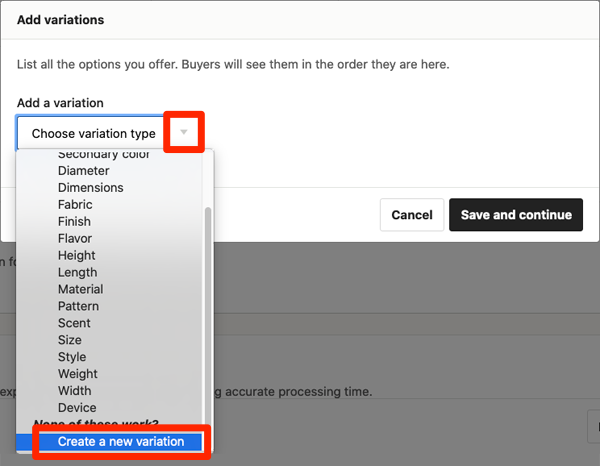 Name the variation "SKU". Click Add.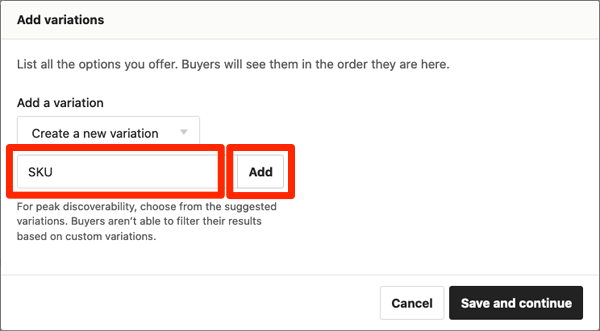 In the Name the option field, enter the SKU for this product.
Important: The Listing Variation SKU must be identical to the SKU listed with your fulfillment provider.
Click Add.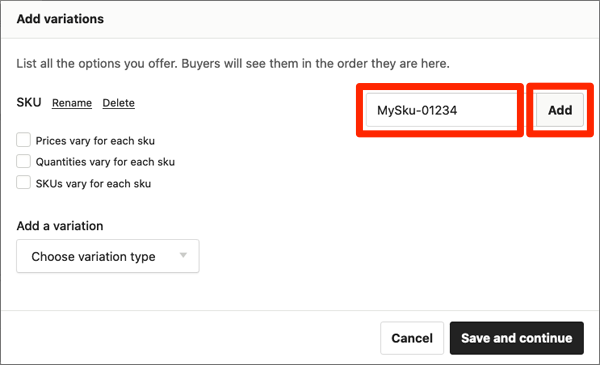 Click Save and Continue.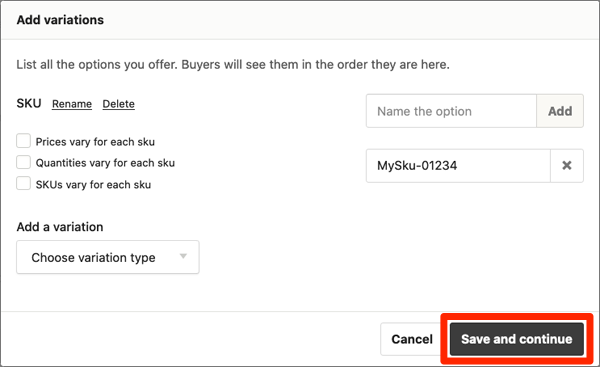 Next: Gather API Credentials