The Application Programming Interface (API) allows for automated communication between connected systems. In order to automate fulfillment, API Access must be enabled. The following steps are required to enable API Access to Shopify:
Creating Staff Account
Gathering API Credential
Entering API Credential
Creating Staff Account
It is recommend that you create a separate Shopify staff account for your account manager.      
1. ​Login to your Shopify administration panel
2. From the left side menu, click Settings
3. From the next menu, click Account
4. Under the Staff members heading, click the Add a staff member button

5. Utilize an available email address that you control, such as "info@company.com", for the Username
6. Fill in the staff member details and click the Send Invite button​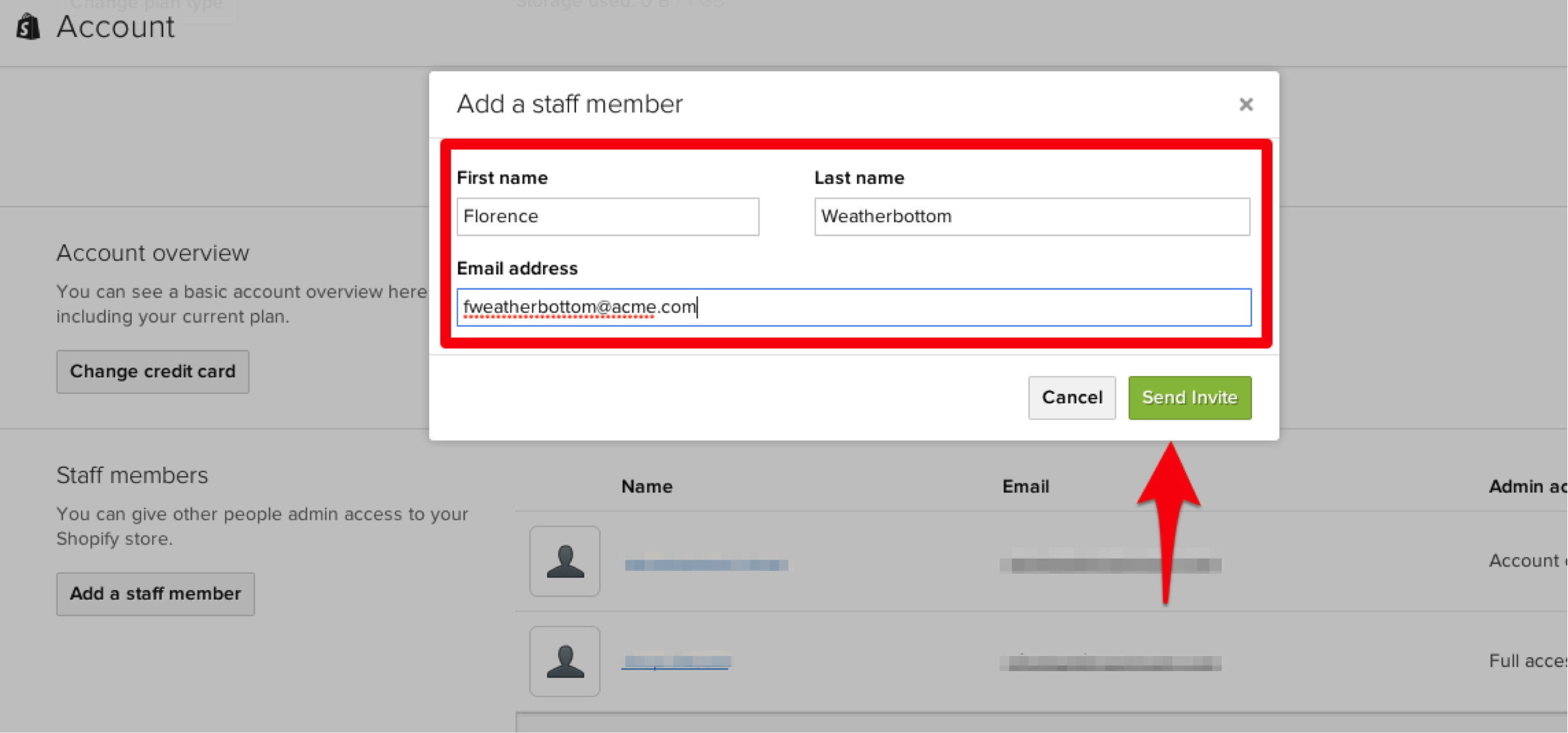 Once you have completed these steps, your account manager will receive an invitation to your Shopify store allowing them access to complete the remaining integration steps.

Note: It is recommended the new Shopify staff member retain Full access at least until the integration process is complete.


Gathering API Credential

In order to enable API Access, you must gather the Shop Name.  

Gather the Shop Name from the Shopify URL. ex: http://{shop_name}.myshopify.com/


Entering API Credential

To enter the API Credential:
    
Go to your Shopify Store in PackageBee

Click blue Add Store / Save Changes button