Wayfair requires that a full ("True Up") inventory sync occur at least once every 24 hours. Ideally, this sync should occur during off-peak hours, i.e. late at night or early in the morning.
Follow these steps to configure daily full inventory sync for your Wayfair connection.
In PackageBee, click Connections.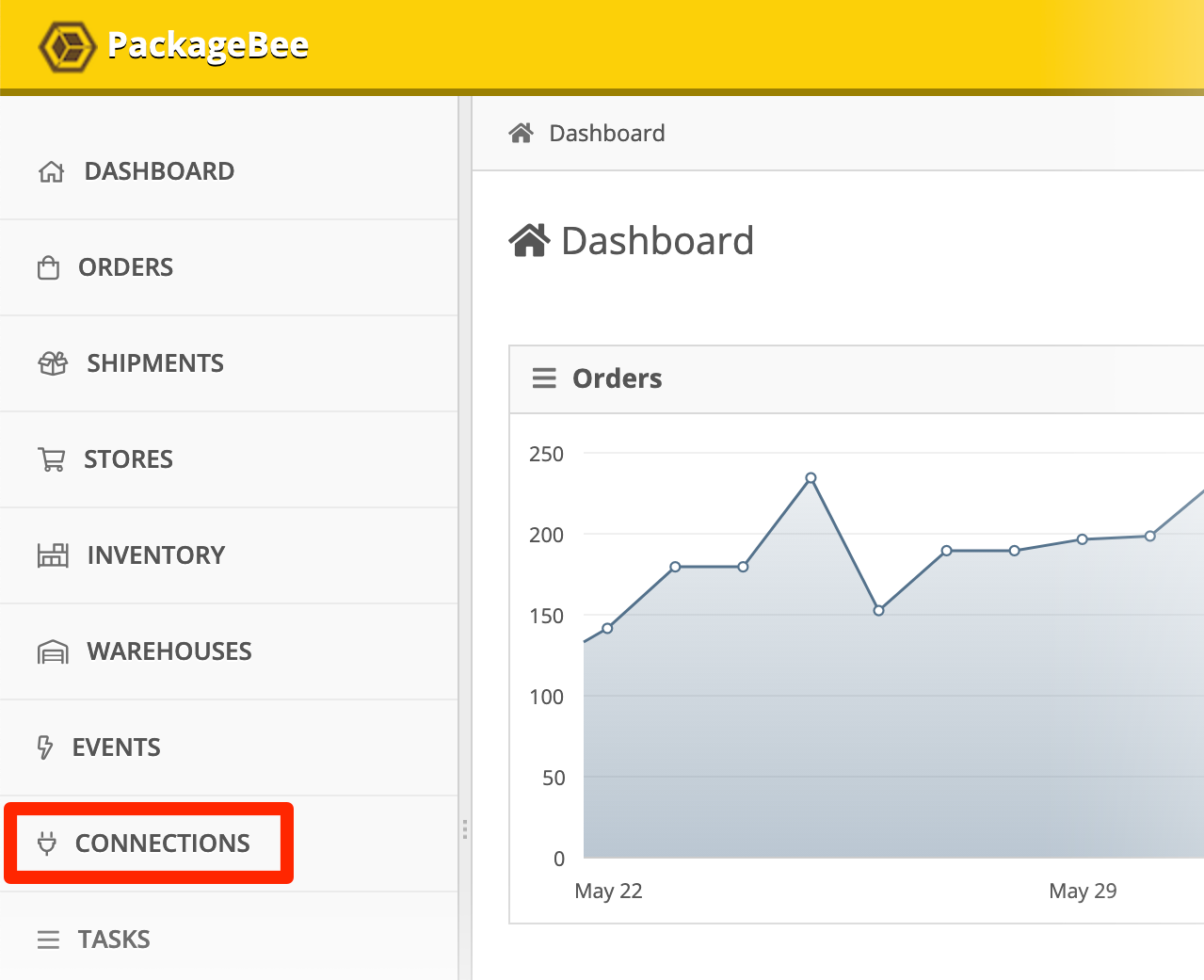 Click the name of your Wayfair connection.
Click the Inventory tab.
Click Actions > Edit Full inventory schedule.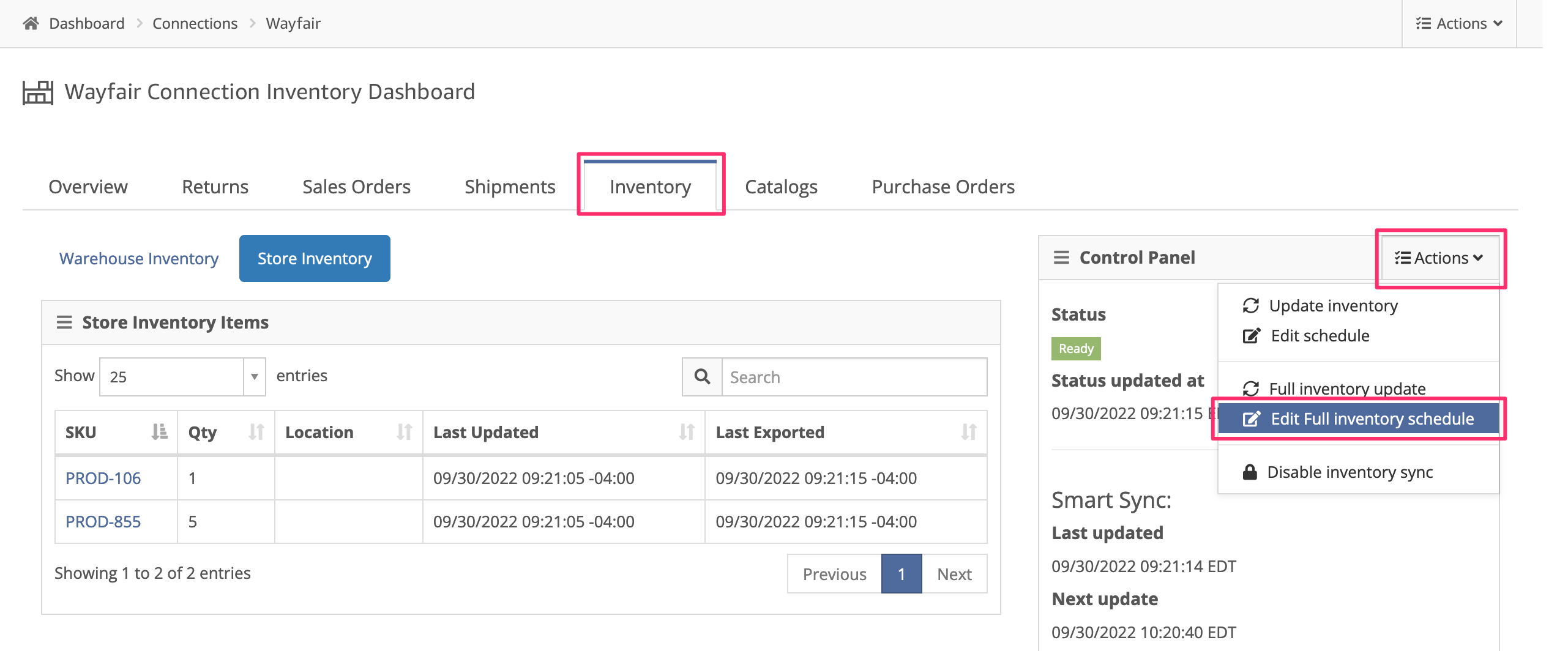 Click Add Schedule, and select Every Day.

For Every day at, select an off-peak time such as 1:00 am.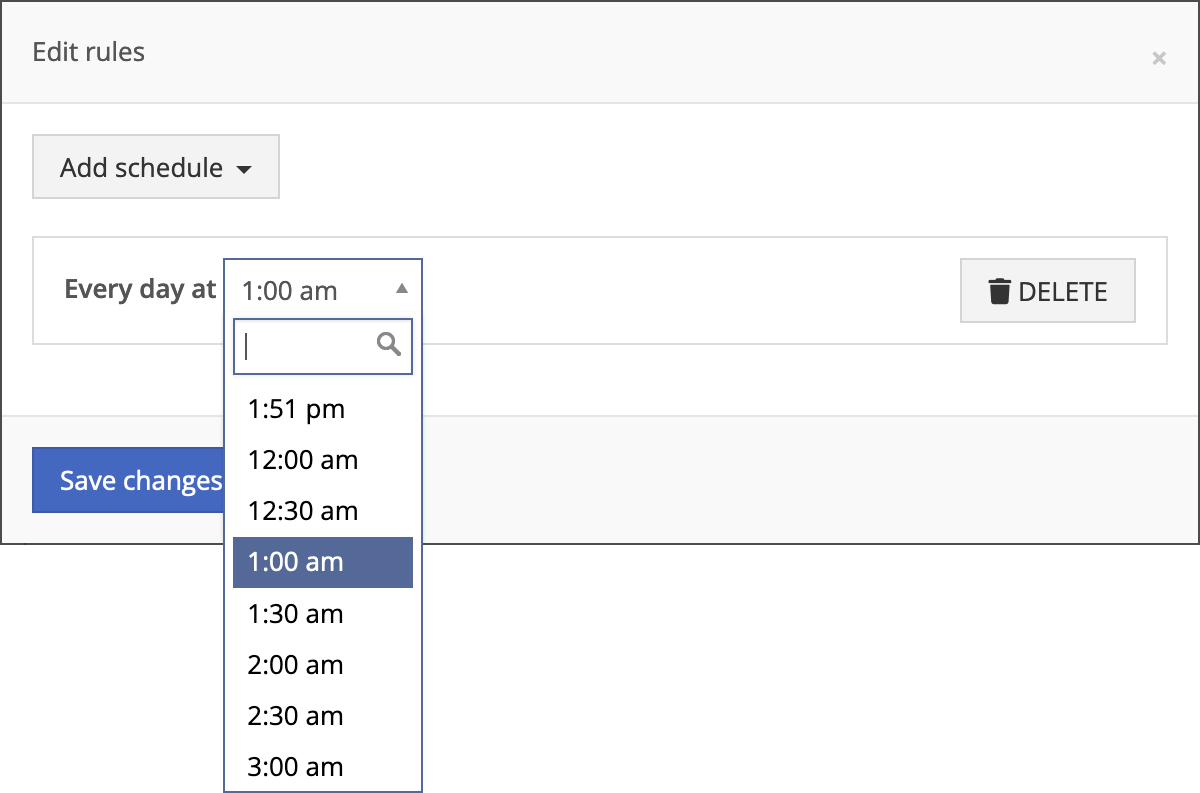 Click Save Changes.
The full inventory sync will run at 1:00 am.
If you want to run a full sync immediately, click Actions > Full inventory update.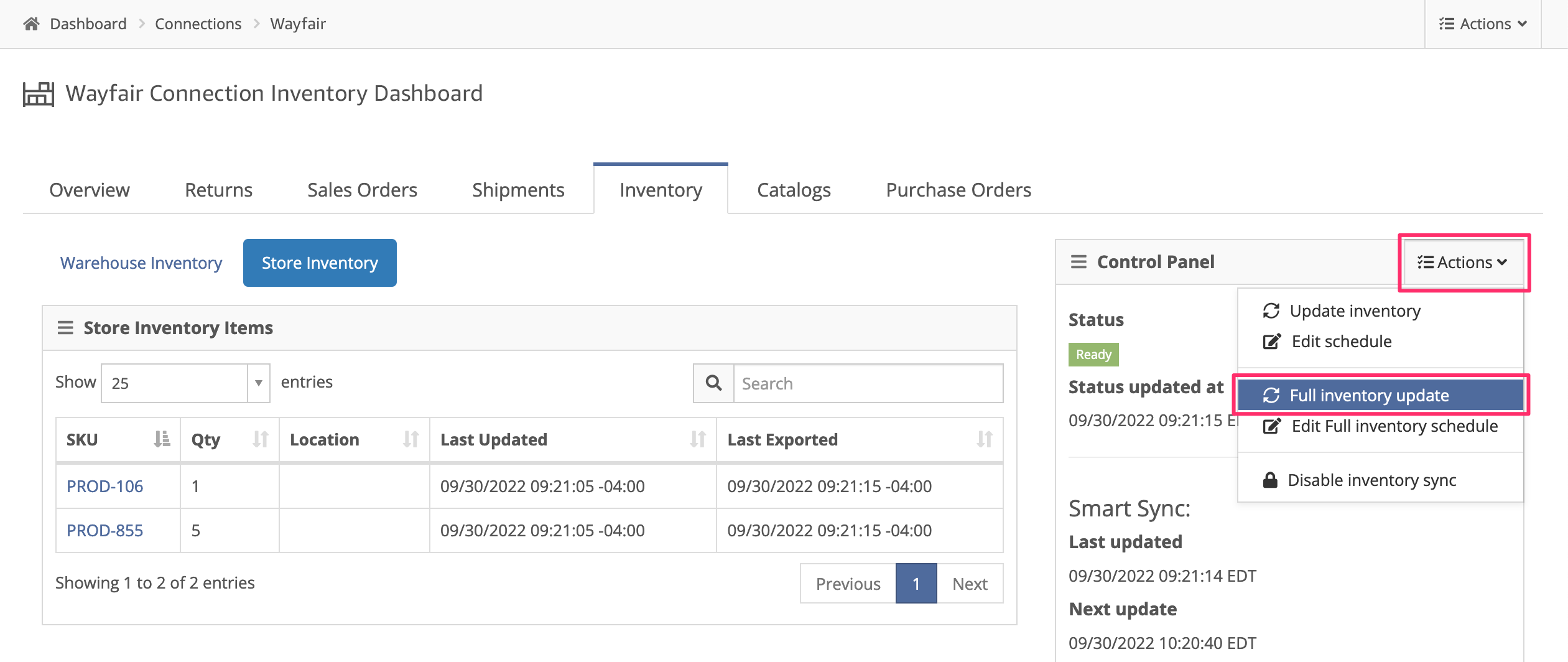 ---
Back to: Integration Overview